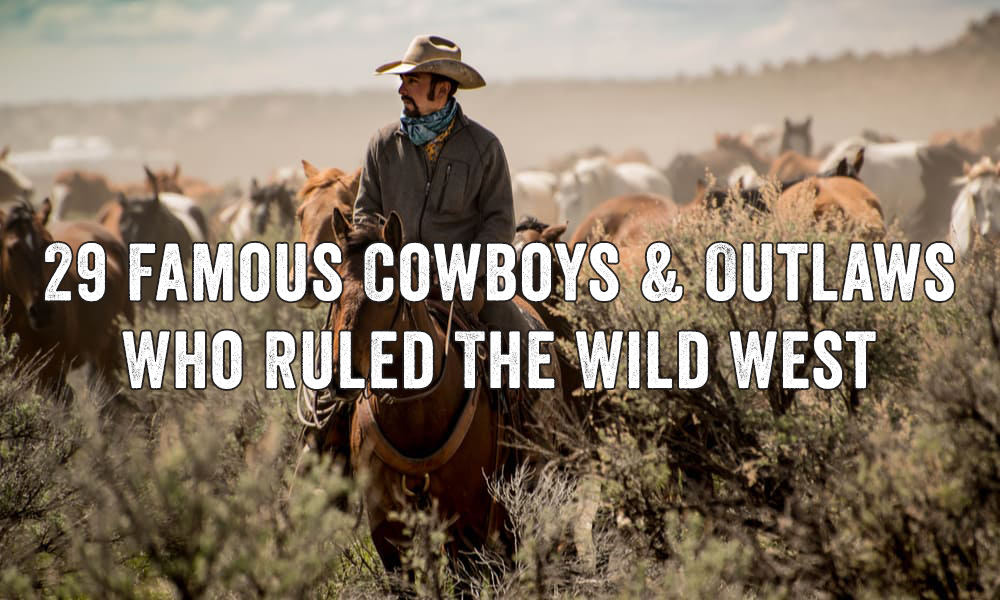 Everyone who loves old westerns knows about Clint Eastwood, James Dean, and John Wayne. But real-life cowboys are often more fascinating than these Hollywood stars. For one thing, they weren't all blonde, rugged, or Caucasian. And there were some cowgirls in there too. In his simplest form, a cowboy is a farmer or rancher who mostly works on horseback.
But in popular culture, cowboys often get into shootouts and are as likely to be lawmen as outlaws. Modern cowboys work in rodeos, beef ranches, pig farms, and other related areas. And most of them are pretty good with guns. In this article, we're to look at some of the most famous cowboys in history and dig into their backstories. Grab your cowboy hat and bolo tie!
1. Billy The Kid – 1859 To 1881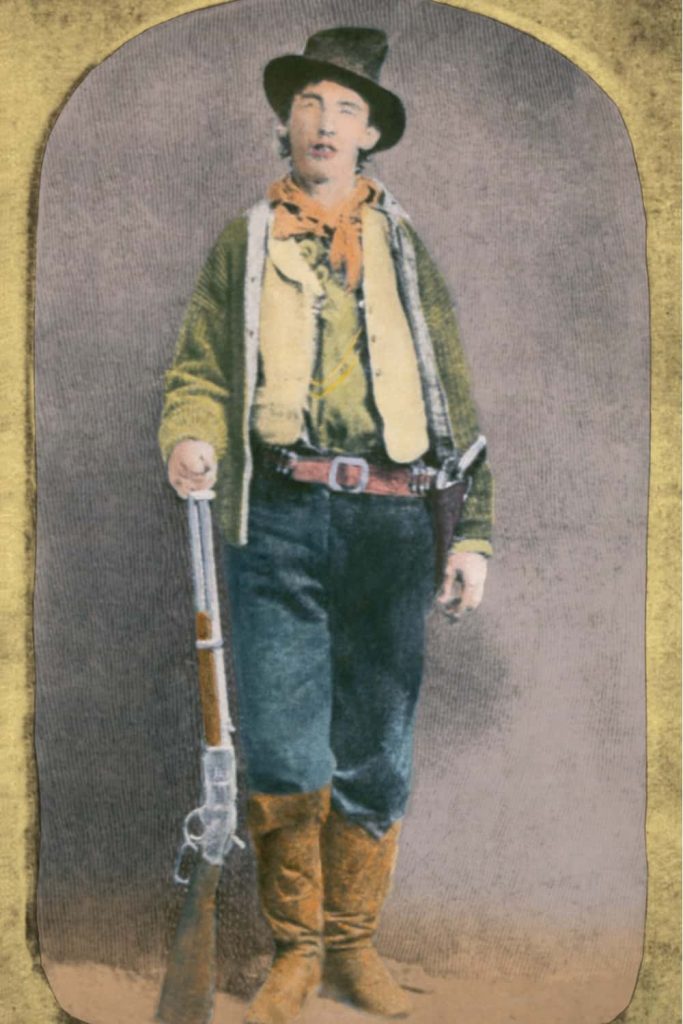 For a gunman that died at 21, Billy the Kid had quite the kill list. He's believed to have shot at least 9 people as a civilian, plus 3 more as a soldier in the Lincoln County War. Billy was born as Henry McCarty but preferred the name William H. Bonney. He was an outlaw with a history of theft, cattle rustling, jailbreaking, and murder. He committed his first crime at 15.
2. Helen Gibson – 1892 To 1977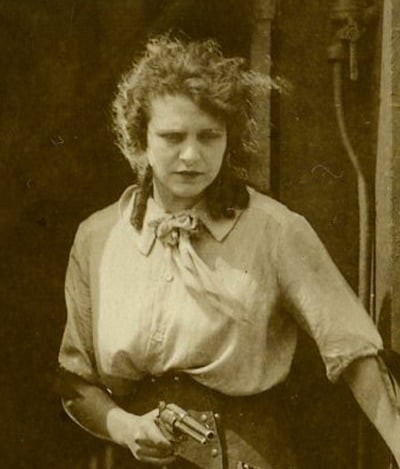 Since the most famous cowboys today are actors, it's fitting that this famous cowgirl is from Hollywood too. Born as Rose August Wegner, she was the first-ever female stunt person in the film world and got her start as a trick rider in rodeos and vaudevilles. Helen had 4 sisters and was a tomboy. She got her first cowgirl job from a wanted ad in Billboard magazine.
3. Jesse James – 1847 To 1882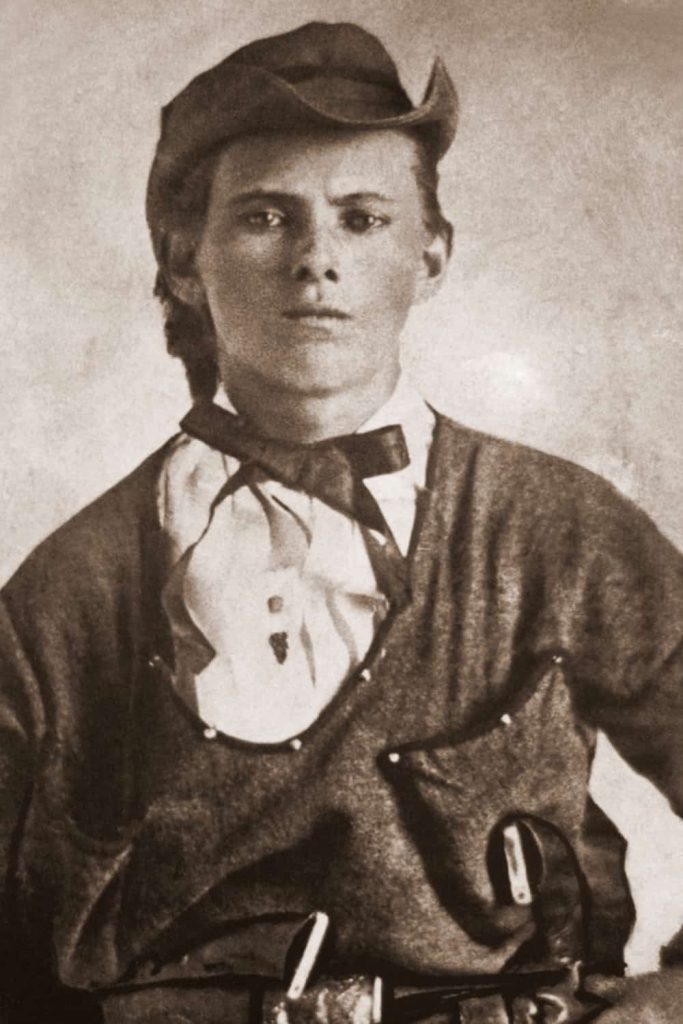 We know of Jesse as a successful gunslinger, but he was also a guerrilla fighter – one of the confederate bushwhackers. Jesse and his brother Frank were part of a gang that routinely robbed trains, banks, and coaches. In the end, a new gang member killed him for reward money, though he only got a small part of it. Jesse's dad was a hemp-growing preacher.
4. Bill Pickett – 1870 To 1932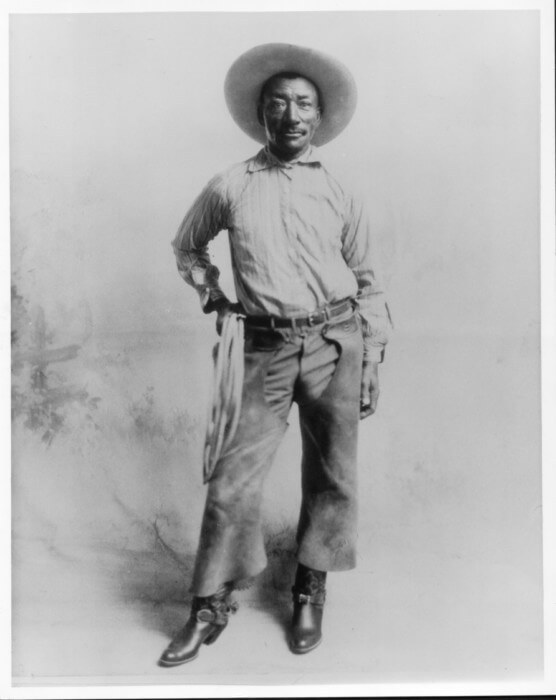 The Harder They Fall has triggered an interest in black cowboys, so let's take a peek at Willie Pickett. In the movie, he's played by Edi Gathegi. He worked at ranches, rodeos, and Wild West shows. He invented bulldogging and is part of the Pro Rodeo Hall of Fame. His version involved jumping off a horse and biting the cow's lip. Bill was part black and part Cherokee.
5. Annie Oakley – 1860 To 1926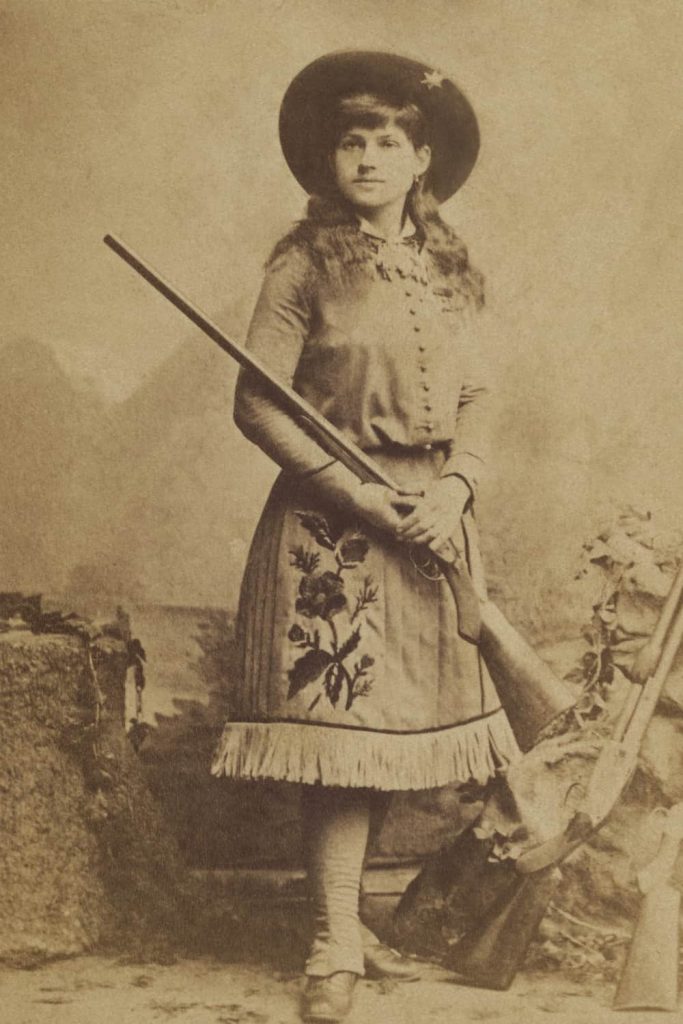 Born as Phoebe Ann Oakley, Annie grew up hunting to feed her siblings. She made her first shot at 8, catching a squirrel in the head. At 15, she met her husband by beating him in a marksmanship contest. They often performed together, with her shooting cigars out of his mouth or splicing sideways cards with bullets. One of her nicknames was Watanya Cicilla.
6. Kitty Wilkes – 1899 To 1988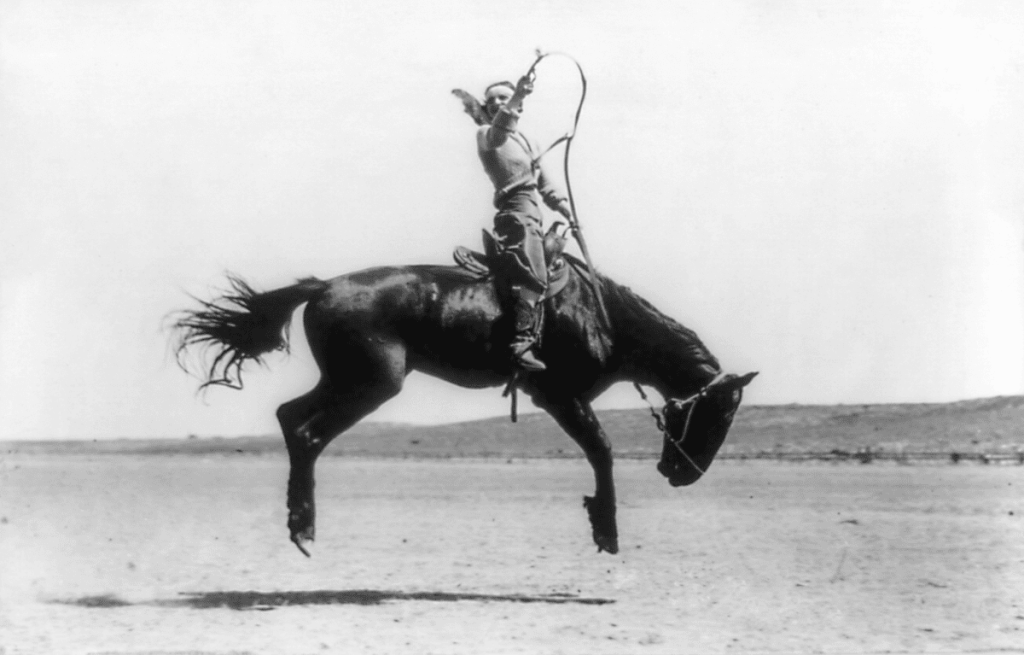 Turns out it's not just rappers who stick diamonds in their grills. Katherine Derre – later known as Kitty Canutt – had one too. They called her Diamond Girl and yes, she sometimes pawned her tooth, but always got it back. Kitty was a bronc rider and won several bucking contests. Diamond Kitty had a temper and often punched those who outperformed her.
7. John Ware – 1845 To 1905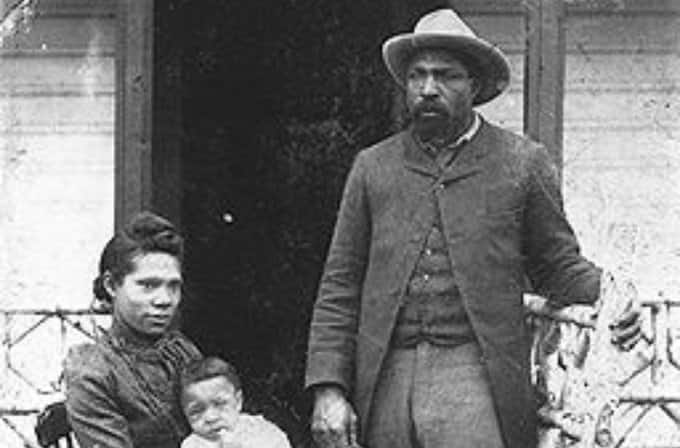 This famous cowboy breaks two popular myths because he was (a) and (b) Canadian. He was born in the US as a slave but went west after the Civil War, learning cowboy skills in Texas. He first went to Alberta (Canada) as part of a crew driving livestock from Texas to Montana. He became successful enough to run his own ranch and was featured in the Calgary rodeo.
8. Butch Cassidy – 1866 To 1908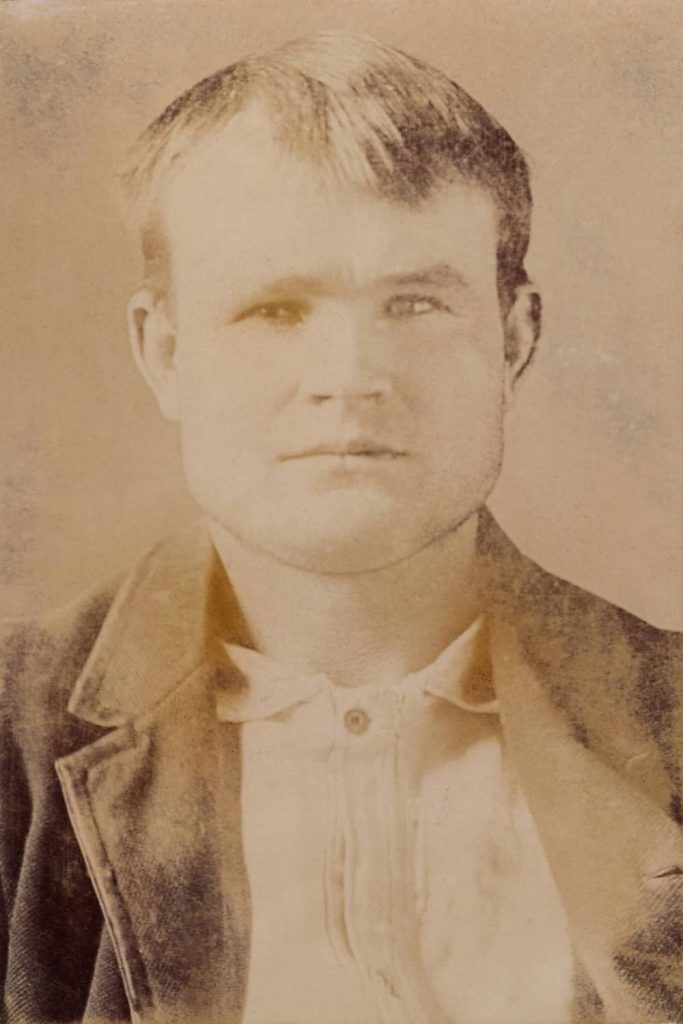 Lots of famous cowboys were criminals, robbing banks and trains on horseback. Robert LeRoy Parker was one. Going by Butch Cassidy, he often worked with Harry Longabaugh aka the Sundance Kid. They escaped to Argentina and Bolivia where they were allegedly killed by soldiers during a shootout. He got his nickname while working as a butcher's apprentice.
9. Tom Ketchum – 1863 To 1901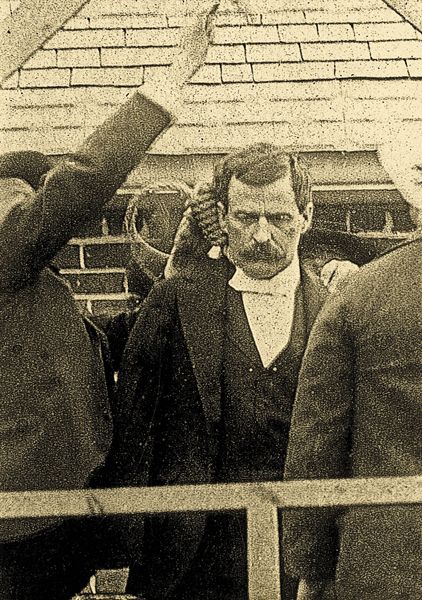 Black Jack Ketchum started his career as a law-abiding cowboy before he started robbing trains with his brother Sam. Trains and stagecoaches were targeted whenever they carried payrolls since it was an easy cache of cash, pun intended. Tom was part of the Hole-in-the-Wall Gang, though he was eventually caught and decapitated during a botched hanging.
10. Laura Bullion – 1876 To 1961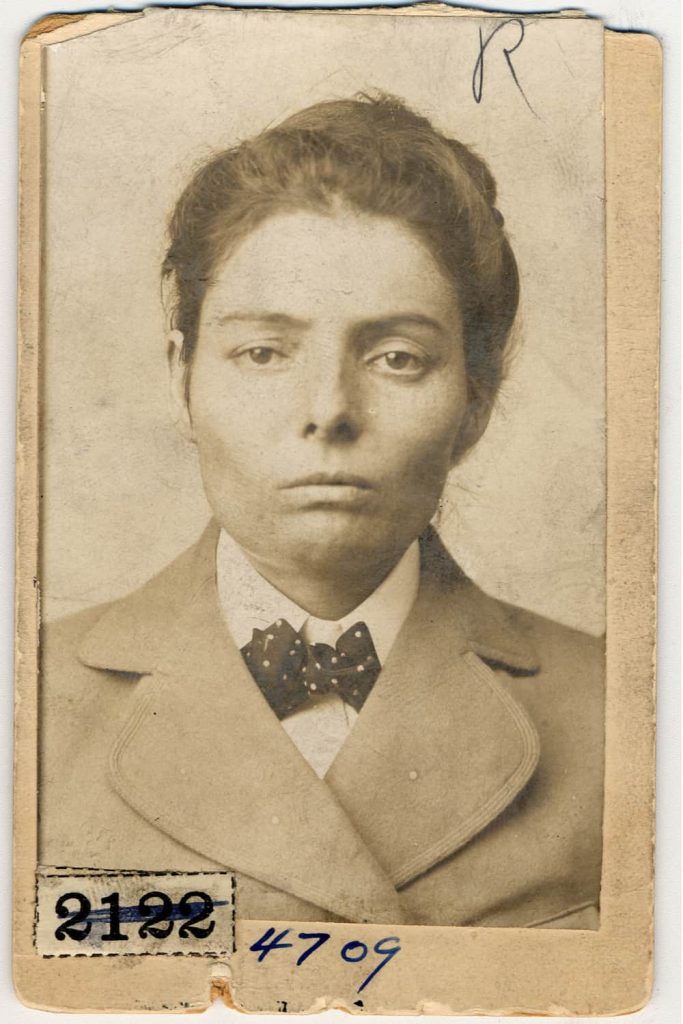 Sometimes known as the Rose of the Wild Bunch, Laura worked with several well-known outlaws including Butch Cassidy, Black Jack Ketchum, Kid Curry, and the Sundance Kid. She sometimes dressed as a boy during robberies and went by several aliases. She spent 4 years in prison and was a seamstress when she got out. Her tombstone reads 'The Thorny Rose'.
11. Kit Carson – 1809 To 1869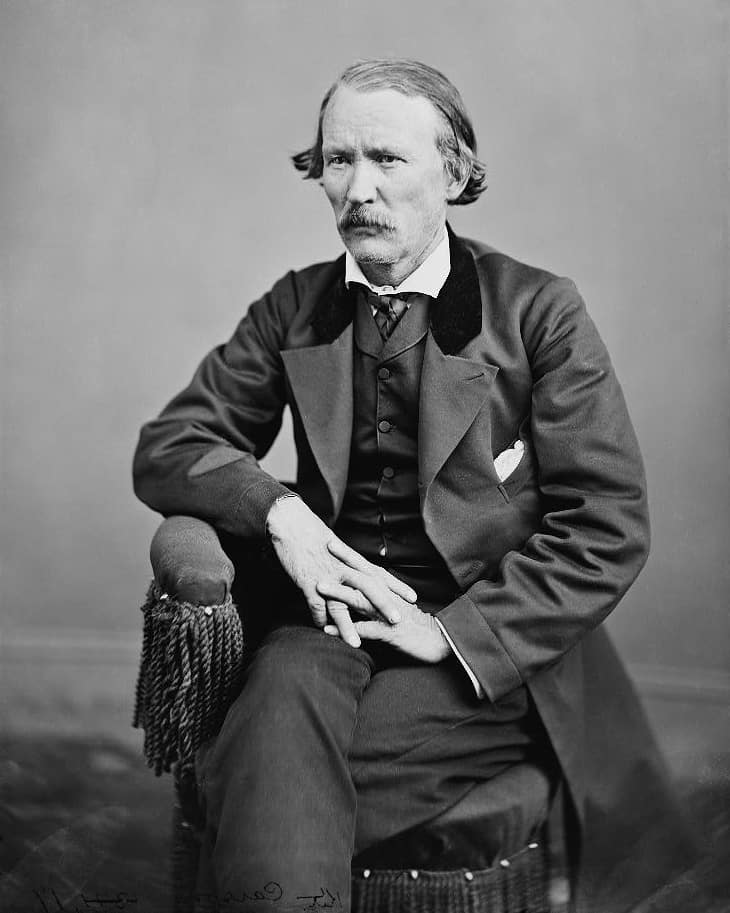 While many cowboys ended up as criminals, many stayed on the right side of the law. Christopher Carson was one of them. He went by Kit and worked as a trapper, guide, soldier, and Indian agent. He had two Native American wives but later led expeditions against native tribes. He first became a cowboy by running away from home to join a Santa Fe caravan.
12. Doc Scurlock – 1849 To 1929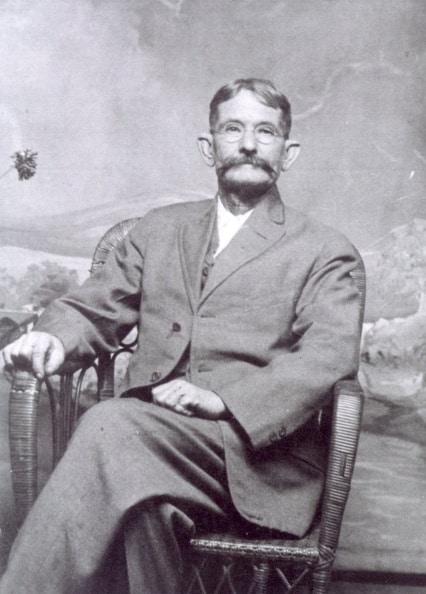 Some famous cowboys – like Doc – skilfully straddled the law. Born as Josiah Gordon Scurlock, he was first hired as a line rider, providing security from cattle rustlers. He later founded the Regulators, a vigilante posse that once broke Jesus Largo out of jail so they could hang him. Doc served as a Deputy Sheriff and studied medicine, hence the nickname.
13. Calamity Jane – 1852 To 1903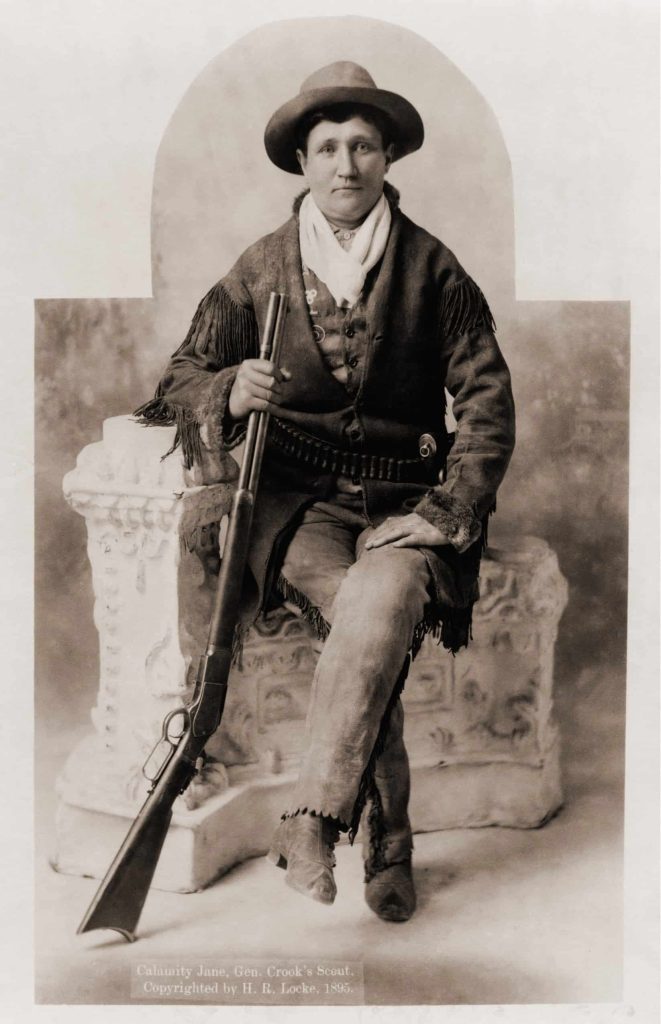 Martha Jane Canary was known for several things. She was an expert shot, a daredevil, a masterful storyteller, a heavy drinker, and a compassionate caregiver who often wore men's clothes. A lot of the stories about her are contested because she dictated them herself and distributed pamphlets. But towards the end of her life, she bought a ranch and ran an inn.
14. Buffalo Bill – 1846 To 1917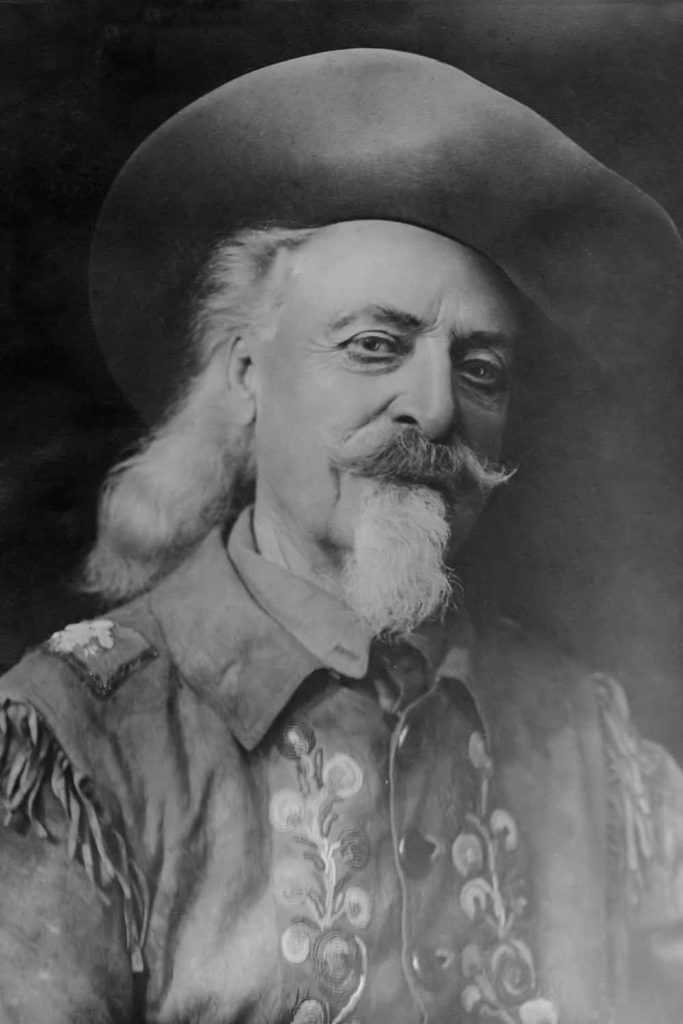 William Frederick Cody got his first job at 11 and by 15, he was working for the Pony Express. During the Civil War, he hunted over 4,000 buffalo for Union troops, which is how he got his nickname. Later, he ran a sort of cowboy circus called Buffalo Bill's Wild West, hiring and touring the top cowboys (and cowgirls) of the time. The show toured all the way to Europe.
15. Bass Reeves – 1838 To 1910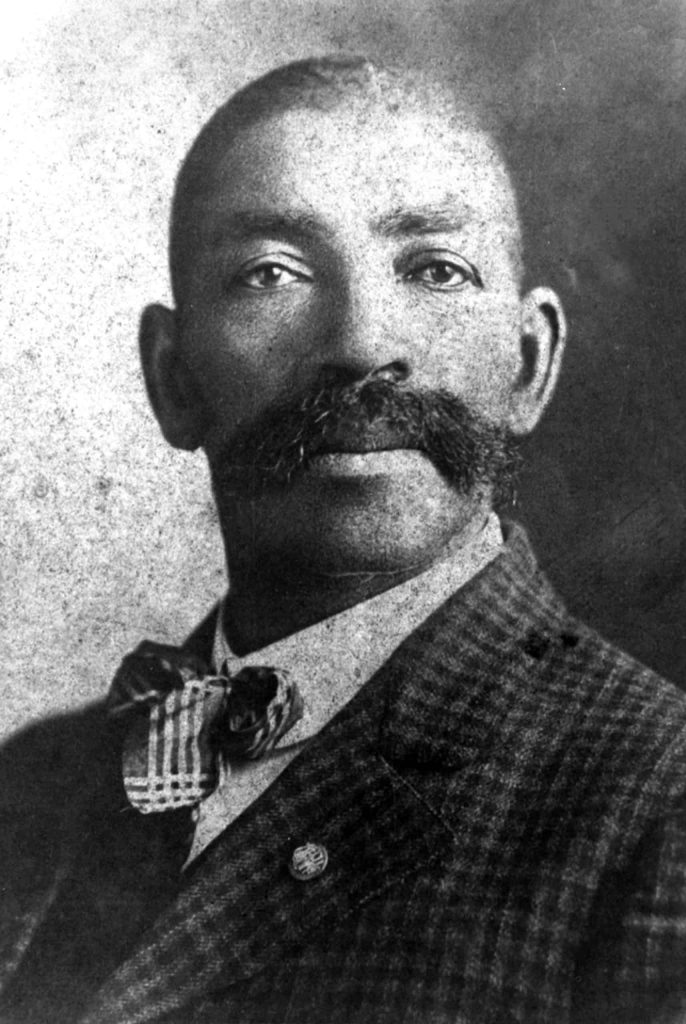 A slave by birth, Bass Reeves grew into a famous cowboy, becoming the first Black Deputy in the Deep South. As a US Marshall, he had over 3,000 arrests and 14 clean kills (self-defense). During the Civil War, he fought for the Confederacy before escaping his owner. He lived with Native Americans and is thought to be the original (but later whitewashed) Lone Ranger.
16. Wyatt Earp – 1848 To 1929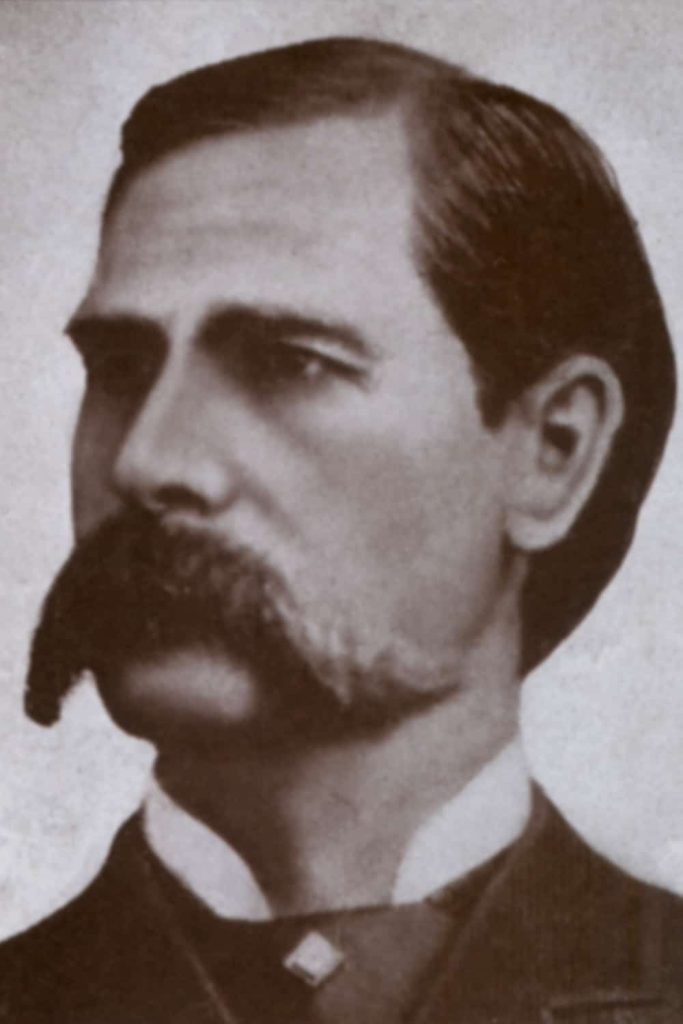 Did you know Wyatt Earp's middle names were Berry Strap? Probably not, but you may know he was an incorrigible gambler. Apart from being a Wichita cop and Dodge Cty marshall for a bit, he also ran a brothel and saloon, hunted buffalo commercially, and refereed boxing matches. After the famous OK Corral shootout, he was arrested for murder.
17. Nat(E) Love – 1854 To 1921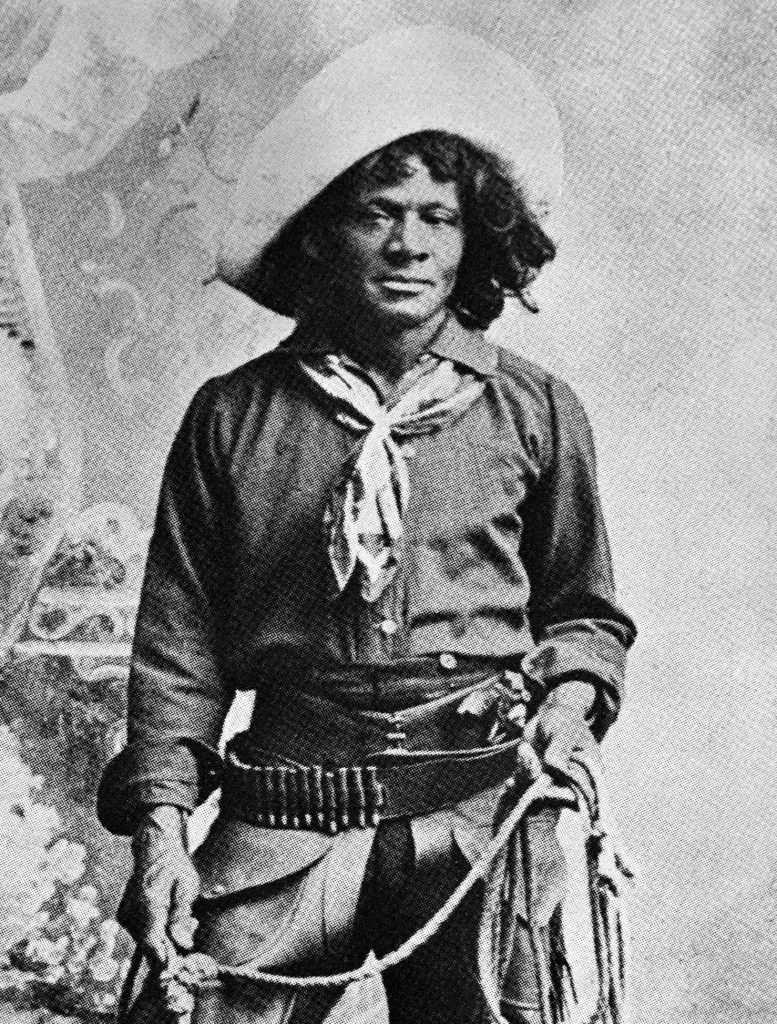 Many black cowboys started their lives as slaves. Nat's dad was a plantation foreman and later a sharecropper, so Nat learned to read and write. He had a talent for breaking horses, so he was drawn west where he also become a top marksman, line rider, and rodeo pro. His nicknames include Red River Dick and Deadwood Dick. He later settled down as a porter.
18. Belle Starr – 1848 To 1889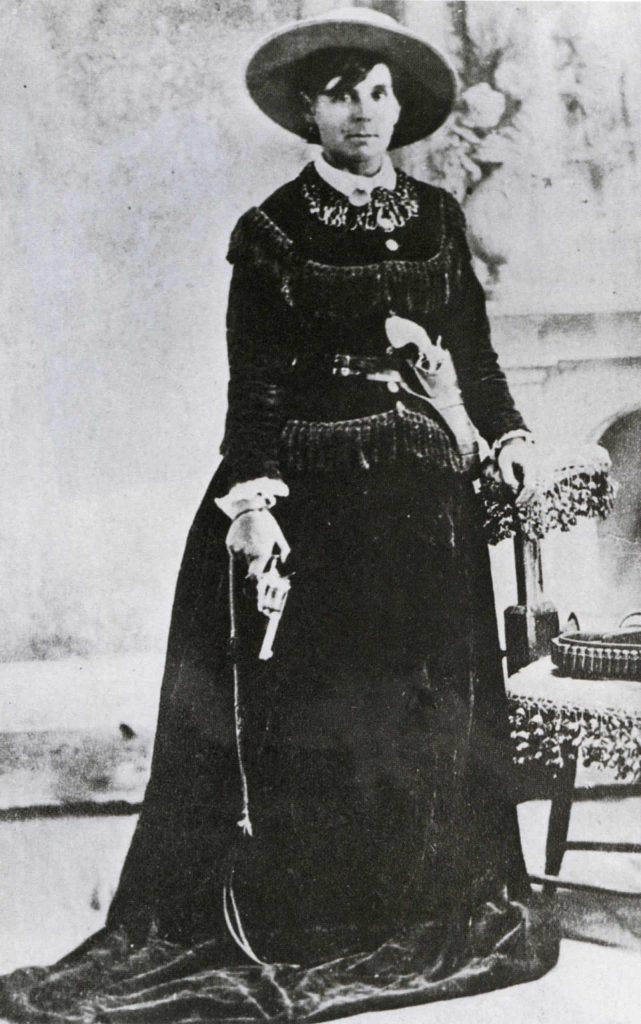 Women in the west could only become cowboys if their fathers, brothers, or husbands were involved. They were more likely to work in brothels or as performative cowgirls at touring shows. But Myra Maybelle Shirley Reed Starr made herself a name as the Bandit Queen. As part of the Younger Gang, she stole horses and was killed in a shootout that's still unsolved.
19. Jackson Sundown – 1863 To 1923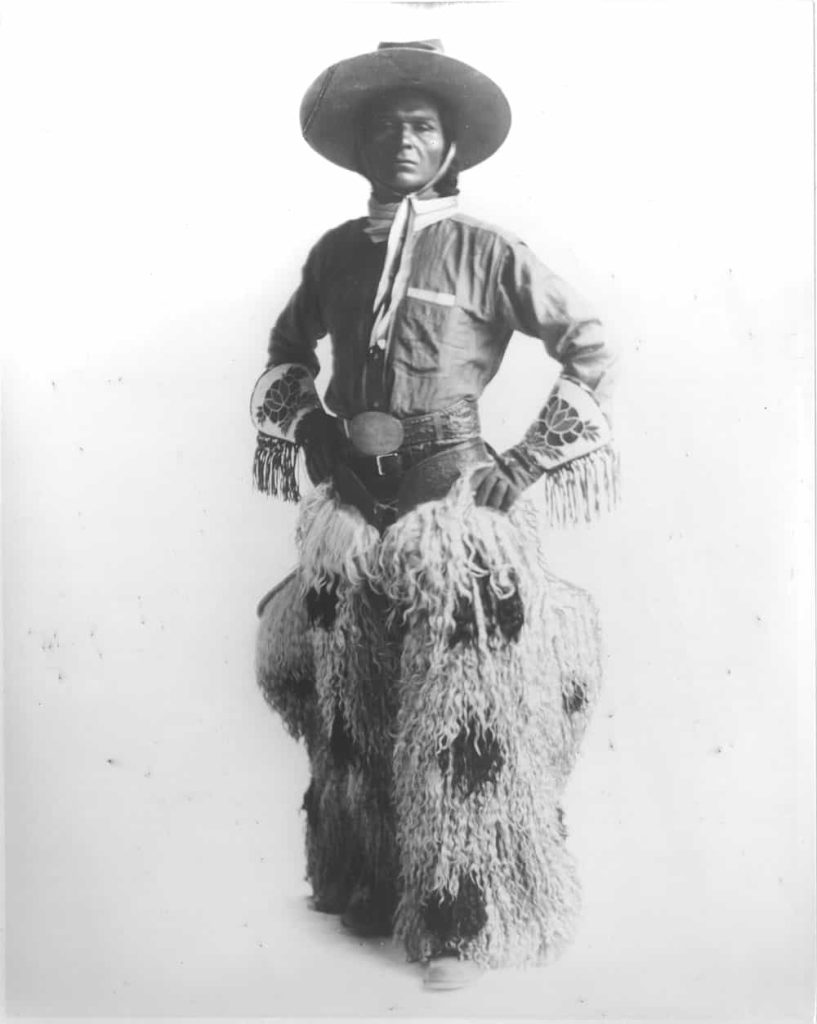 We often pit Cowboys against Indians, but the Old West had its share of Native American cowboys as well. Jackson – whose given name was Blanket of the Sun or Earth After Sunset (Waaya-Tonah-Toesits-Kahn) was a top rodeo pro. He was part of the Nez Perce community, under Chief Joseph. They were known for their skills in horse wrangling and horse breeding.
20. Tiburcio Vasquez – 1835 To 1875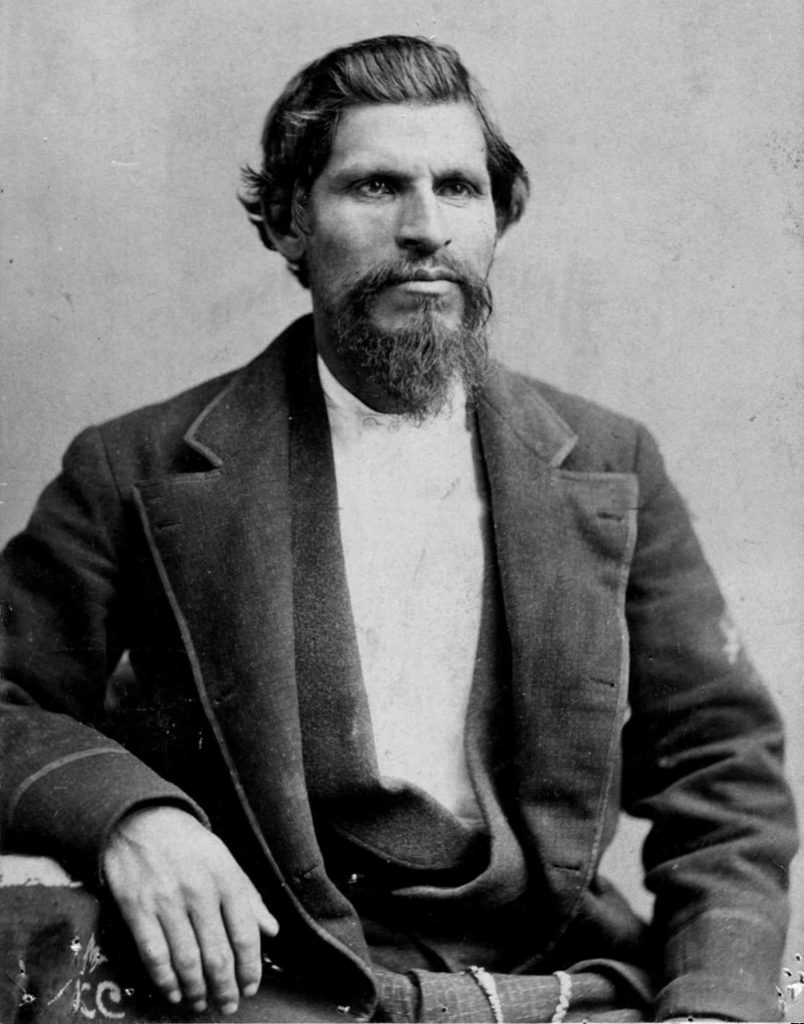 Mexican cowboys were often known as vaqueros and were generally considered outlaws. Tiburcio is one of the most famous ones. He was born in California and was a key player in the Belcher-Roach feud. Tiburcio – who was popular with the ladies – considered himself a Mexican-American activist and blamed his crimes of discrimination and self-preservation.
21. Pistol Pete – 1860 To 1958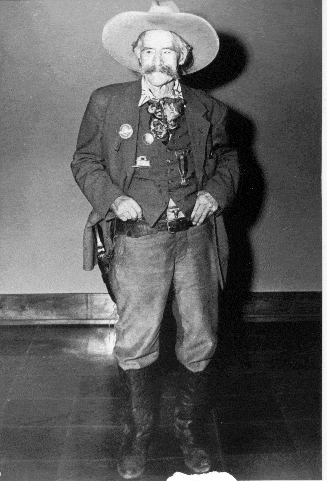 This surprisingly popular nickname is shared by NBA stars and Disney characters. But the original Pistol Pete is Frank Eaton, who was a sheriff, a cowboy, and a military scout. He picked up the gun at age 8 when Regulators killed his abolitionist dad. Many of his legends were self-started, and he wrote at least two western-themed books. He is now a top mascot.
22. Vera McGinnis – 1892 To 1990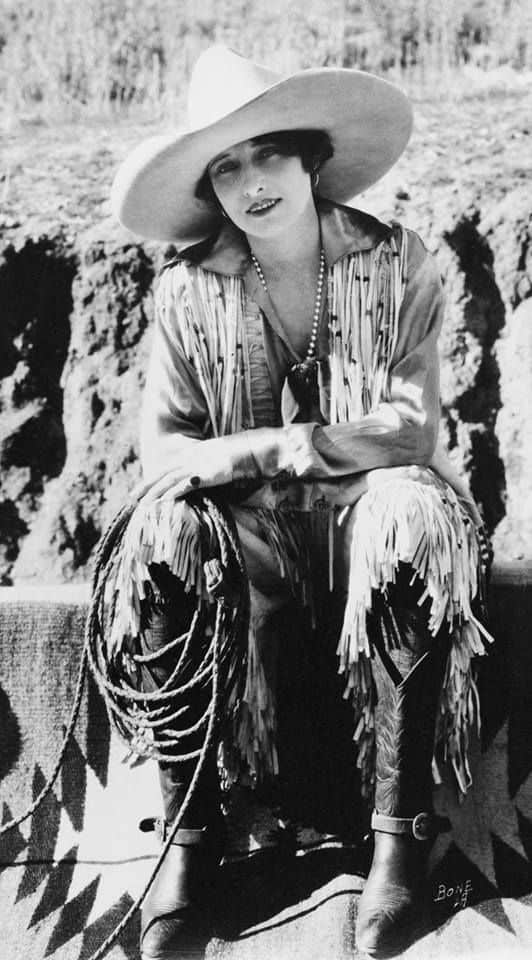 If you're looking for famous cowgirls, check the rodeo circuit. It was the easiest way they could find work and get paid for their skills, and Vera was big there. Her parents encourages her to ride as a child, but she studied at business school and started her career as a film extra and stenographer in Hollywood. She later became a stunt rider and is in the Hall of Fame.
23. Pony Diehl – 1848 To 1888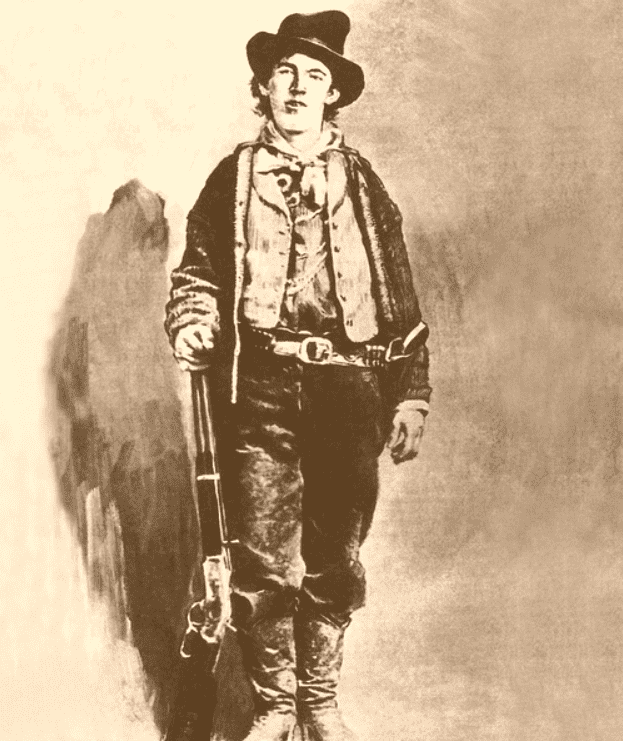 If that name sounds Anglo-Saxon, it's because it is. Charles Ray aka Pony Diehl was born to German-Americans in Illinois. He was part of the Kinney and Evans gangs. The law saw him as a robber and rustler and he was arrested several times, serving time and escaping. There's no official record of him after 1887, but he's assumed to have died during an 1888 gunfight.
24. Pearl Hart – 1871 To 1928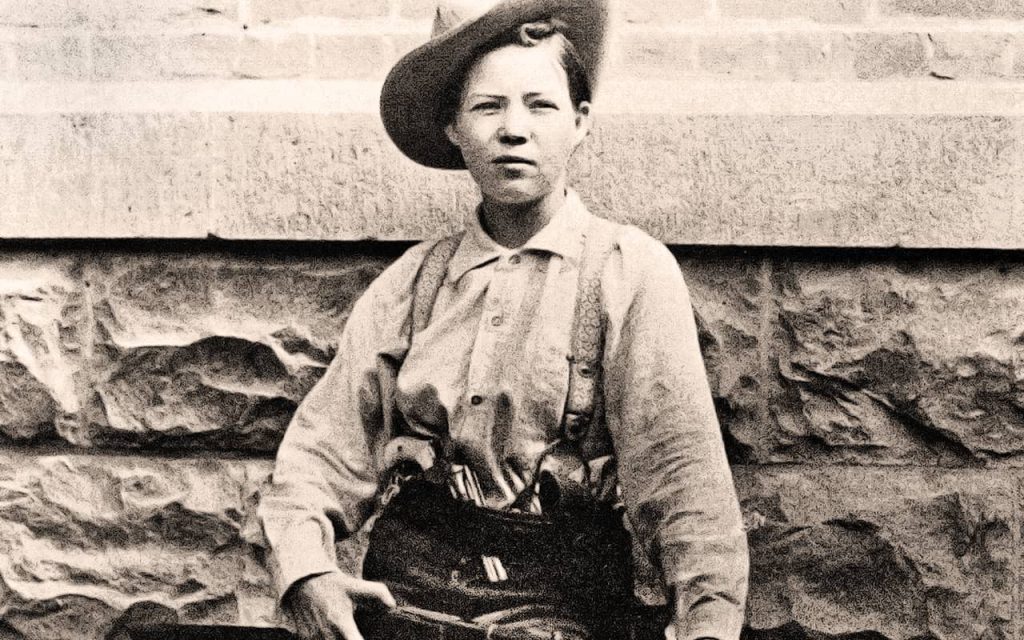 Although she was eventually pardoned, Pearl was known as the Lady Bandit because she's the only woman ever recorded to have robbed a stagecoach. She was born in Canada to a rich family and got a good education, but fell in love with an abusive outlaw and eloped to the US. Their marriage was an on-off thing and she later robbed the coach dressed in men's clothing.
25. Texas Jack Omohundro – 1846 To 1880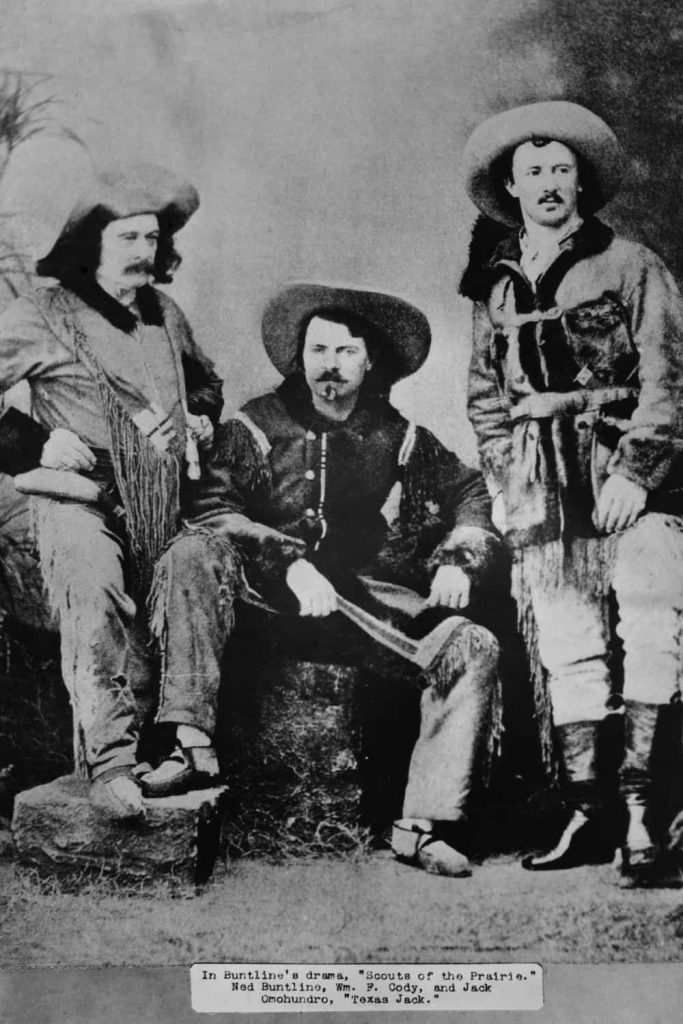 While some cowboys transitioned into railroad jobs and postal work, others got work making spaghetti westerns in Hollywood. John Omohundro was among the latter. He started out as a confederate soldier and civilian scout, earning the nickname 'Boy Scout of the Confederacy'. He worked in cattle drives, fishing, and hunting trips before joining the Wild West Show.
26. Stagecoach Mary – 1832 To 1914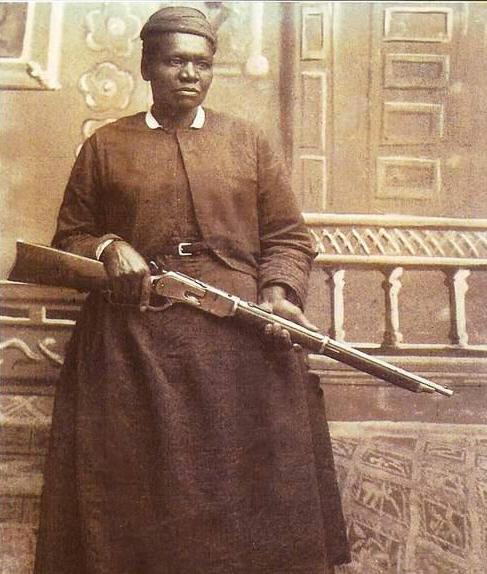 Cowboys often protected livestock during cross-country cattle drives. But ranchers later used the railroad to transport their cattle, so some cowboys got railroad jobs while others became train robbers. These coach and mail workers were gunslingers themselves. From the age of 60 to 71, shotgun totting 'Black Mary' Fields was hired as the first black female mail carrier.
27. Dutch Henry – 1849 To 1921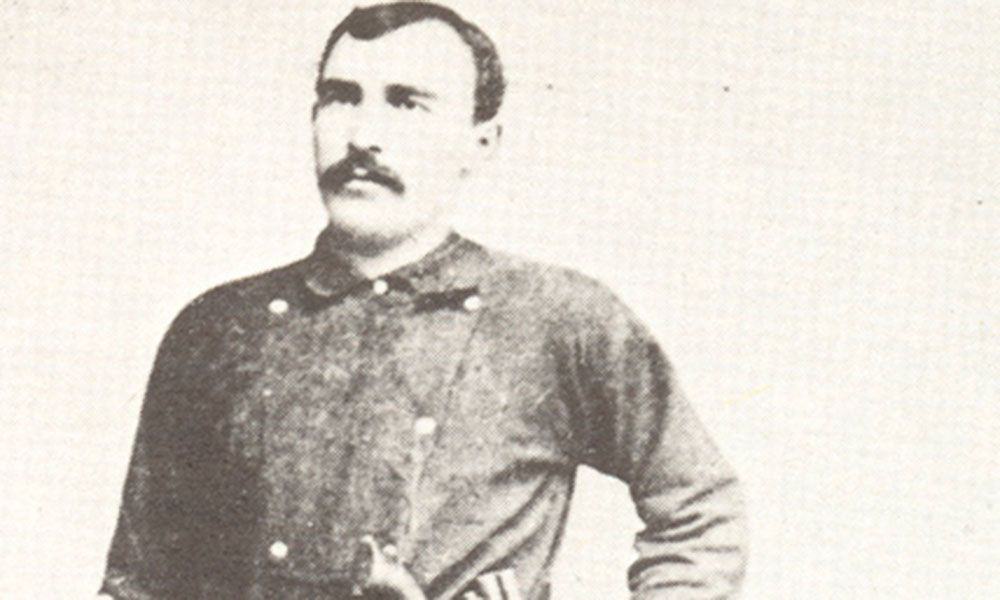 When we discuss famous cowboys, we often focus on the line riders that protected cattle from rustlers. But those horse thieves were cowboys too, and Dutch Henry was among the most prolific. Officially named Henry Bo(u)rne, his parents were German immigrants. Dutch Henry's first heist was 20 government mules, working his way up to over 300 stolen ponies.
28. Bose Ikard – 1843 To 1929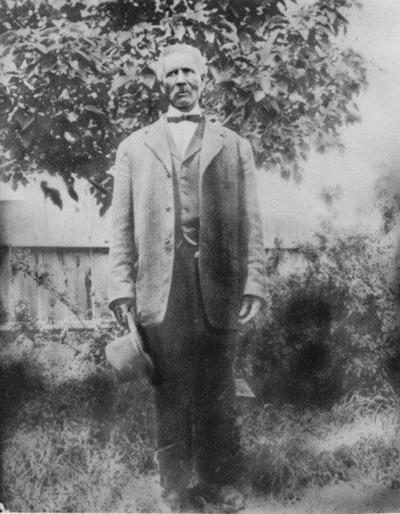 Slaves had zero agency but the skills they learned from their masters sometimes helped them find work once they were free. Bose had horseman skills, so he was hired to track and guide cattle during drives. He also served as the banker for his boss, safekeeping and transporting thousands of dollars. Bose's life inspired the character Joshua Deets in the Lonesome Dove.
29. Cattle Kate – 1861 To 1889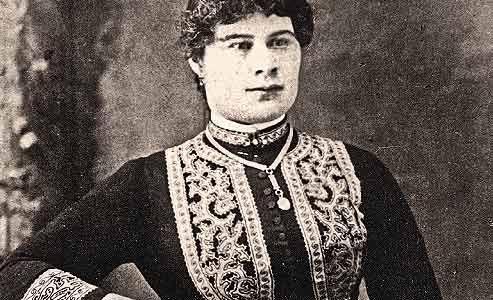 Ellen Liddy Watson was known as Ella to her friends and Cattle Kate to her detractors. She was a homesteader and skilled with horses. Ella was born in Ontario, Canada, but migrated to the US with her first husband. She divorced him for being abusive and moved on. Jealous neighbors accused her of cattle rustling, lynching her and her second 'secret' husband.