The Old West could bring out the worst in people. Here are the cruelest villains in Western movies.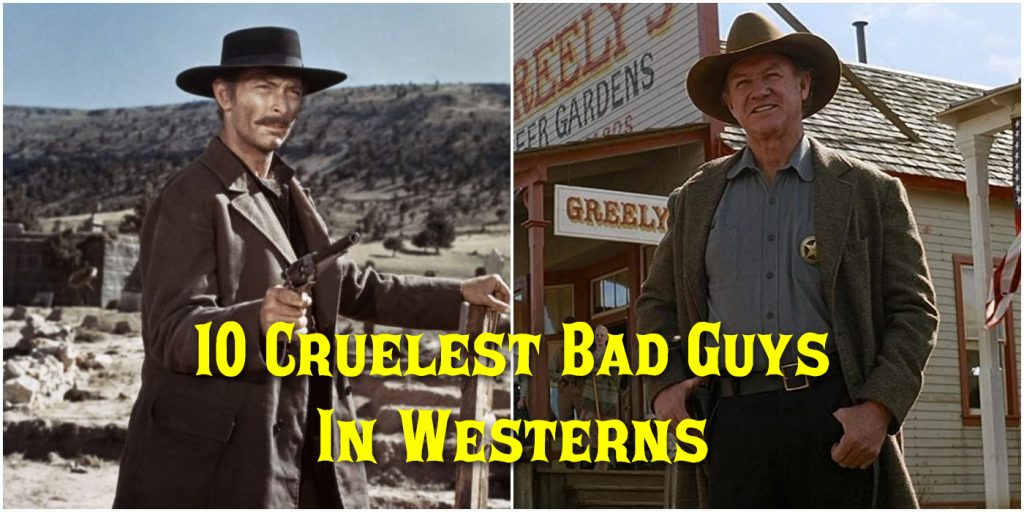 There are many things that go into the recipe to make a successful Western. Of course, a film also needs a believable hero, horses, dust, saloons, and gunplay; however, the most important aspect of any good or great Western is the villain. A well-written and performed bad guy can sometimes make or break how well a Western film will play.
Jack Palance played the bad guy in many Westerns throughout his career, including one of his last in 1988's Young Guns, where he killed the man who would send Emilio Estevez's Billy the Kid on his journey to be an outlaw. Also, Powers Boothe made cowboy history with his villainous turns in Tombstone and Deadwood. Here are 10 of the meanest bad guys in Western film history.
10. "Cobb" Played By Brian Dennehy – Silverado (1985)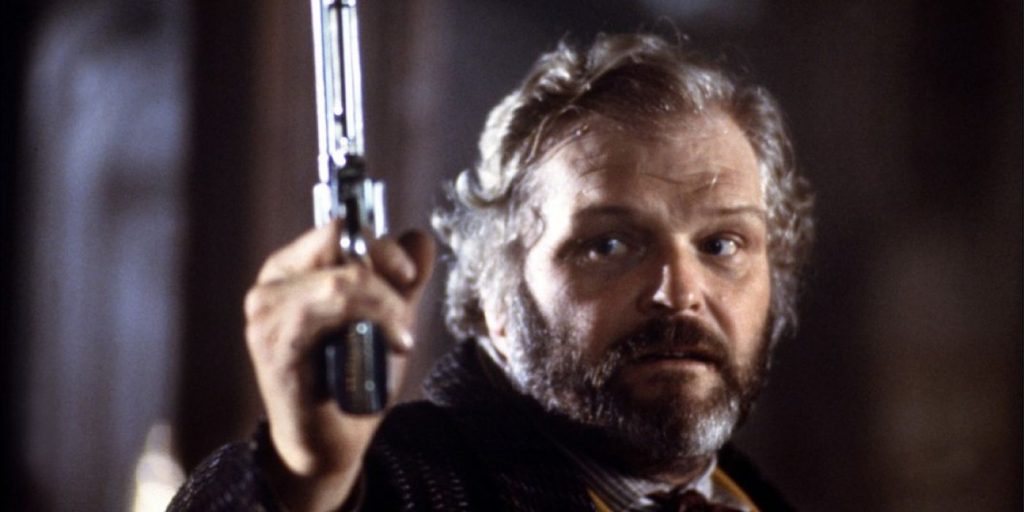 Lawrence Kasdan wanted to pay tribute to the old-fashioned shoot-'em-ups that he grew up on. In 1985, he directed Silverado, a fast and exciting Western that harkened back to the days where thrilling "Oaters" were released every week. Kasdan assembled a big cast that included Scott Glenn, Kevin Kline, Danny Glover, and Kevin Costner.
The standout was Brian Dennehy as Cobb, the bad guy. Cobb used to run with Kline's character until he went bad; now, he runs a town as sheriff, keeping a violent hold on the people and businesses. He is a bully and a murderer who filled his deputies with cutthroats and rules like a dictator.
9. "Jessica Drummond" Played By Barbara Stanwyck – Forty Guns (1957)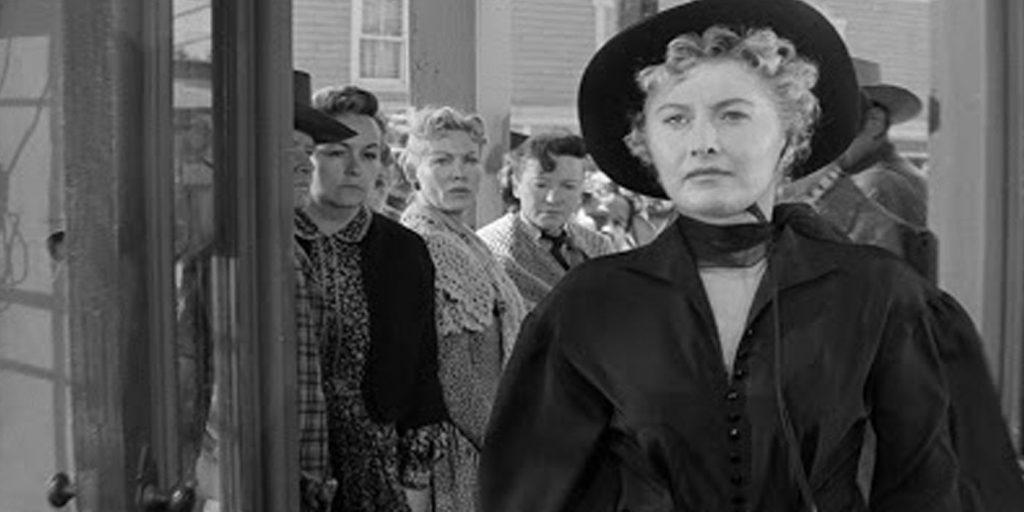 Sam Fuller always broke barriers with his filmmaking. In Forty Guns, Fuller's 1957 Western, Barbara Stanwyck is a tough-as-nails rancher who will kill to keep her land.
Stanwyck's character and performance is a classic example of a woman ruling over the male stars of the film. In 1957 Hollywood, it was revolutionary to have such a strong and violent character played by a woman. The character's demise was also shocking and controversial at the time.
8. "Calvera" Played By Eli Wallach – The Magnificent Seven (1960)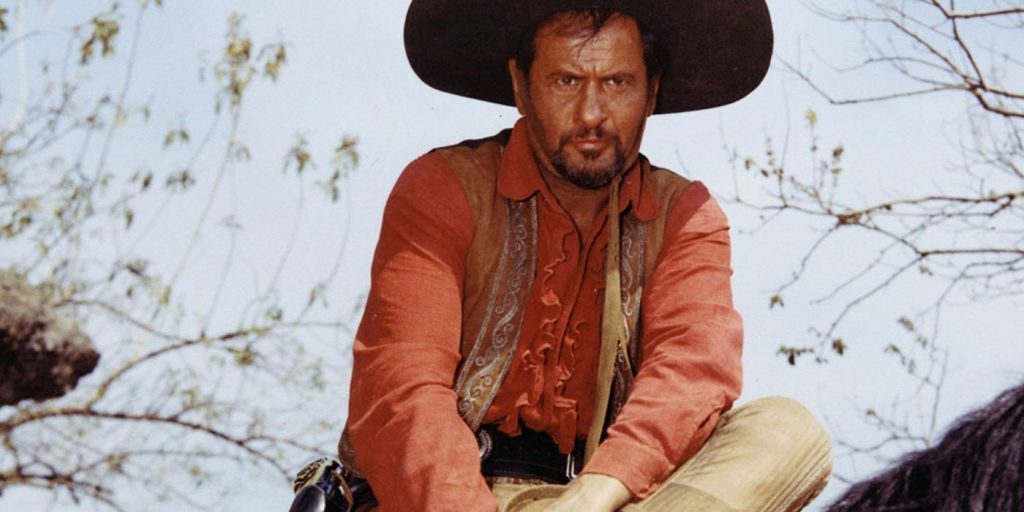 In The Magnificent Seven, a poor village of farmers is terrorized by a Mexican bandit known as Calvera. The villagers hire seven gunmen to help fight the bad guy and his men.
Eli Wallach almost didn't take the role, as he felt it didn't give him enough screen time. Director John Sturges assured him that, although he was only in three or four scenes, the moments were major and his character is constantly talked about throughout the film. Calvera's aura blankets every moment and action. Wallach agreed and created one of the all-time great Western bad guys and was an important part of one of the most popular Western film series.
7. "Curly Bill Brocious" & "Johnny Ringo" Played By Powers Boothe & Michael Biehn – Tombstone (1993)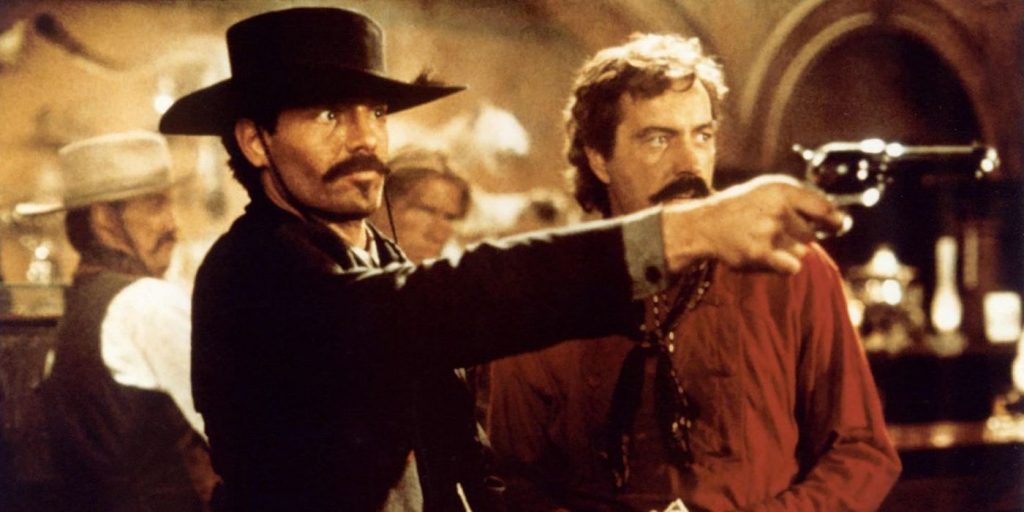 While audiences had turned their backs on Westerns, 1993's Tombstone reinvigorated the genre. Kurt Russell and Val Kilmer led a huge cast in a big, old-fashioned, Western adventure focusing on Wyatt Earp and Doc Holiday's days around the famous gunfight at the O.K. Corral.
The two main bad guys were the vicious Curly Bill Brocious (Powers Boothe) and the violent Johnny Ringo (Michael Biehn). The two led a deadly group of bad guys called "The Outlaws" and tore through the Arizona territory leaving bodies everywhere they went. They would kill without hesitation and set out to murder Holiday, Earp, and his entire family.
6. "Jack Wilson" Played By Jack Palance – Shane (1953)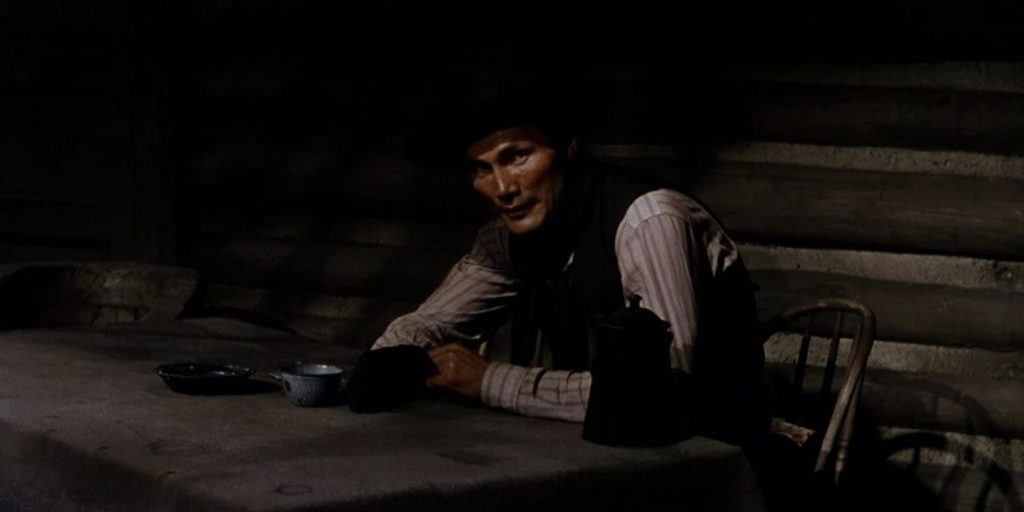 Shane is considered to be one of the first Westerns. It is the template for the "gunslinger who has put his life of killing behind him but returns to help good people in need" type of film.
One of the film's most memorable characters is Jack Wilson, a hired gunman who is sent to kill Shane. Jack Palance is a pure menace as he taunts both Shane and the family with a deadly grin that promises the bloodshed to come.
5. "Little Bill Dagget" Played By Gene Hackman – Unforgiven (1992)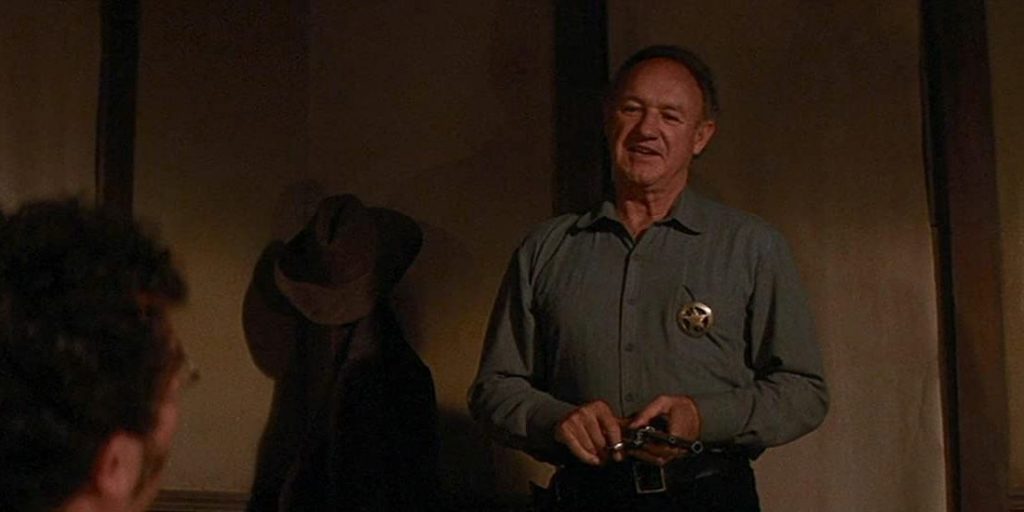 Clint Eastwood's Unforgiven is widely recognized as one of the best Westerns ever. Eastwood crafted a revisionist look at gunfighters creeping towards old age. Eastwood and Morgan Freeman's characters run afoul of Gene Hackman's crooked sheriff, Little Bill Dagget.
Dagget has a distaste for gunfighters, let alone if they came to his town. He rules with a whip and uses it to assert his power. Little Bill is as mean and violent as the gunslingers he despises. Gene Hackman won the Oscar for Best Supporting Actor for his tremendous performance.
4. "Liberty Valance" Played By Lee Marvin – The Man Who Shot Liberty Valance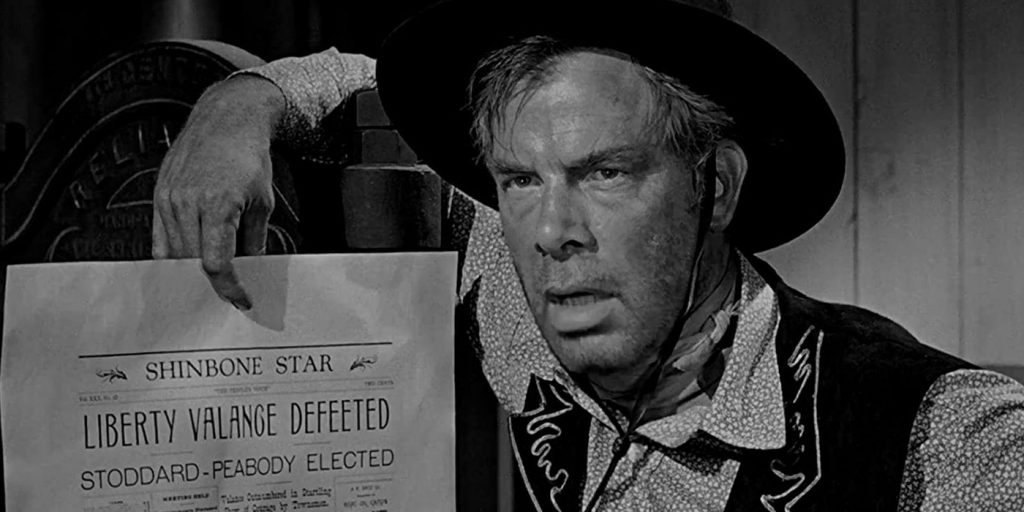 John Ford and John Wayne were responsible for some of the greatest Westerns. One of their classics was The Man Who Shot Liberty Valance. James Stewart remembers the truth of the time his late friend (John Wayne) helped him find the courage to fight Liberty Valance (Lee Marvin).
Valance is a dastardly bad guy who seems to have no soul. He humiliates Stewart's character and threatens his very existence every day. Valance does it all with a devilish smile. He enjoys inflicting pain on the weak.
3. "El Indio" Played By Gian Maria Volonte – For A Few Dollars More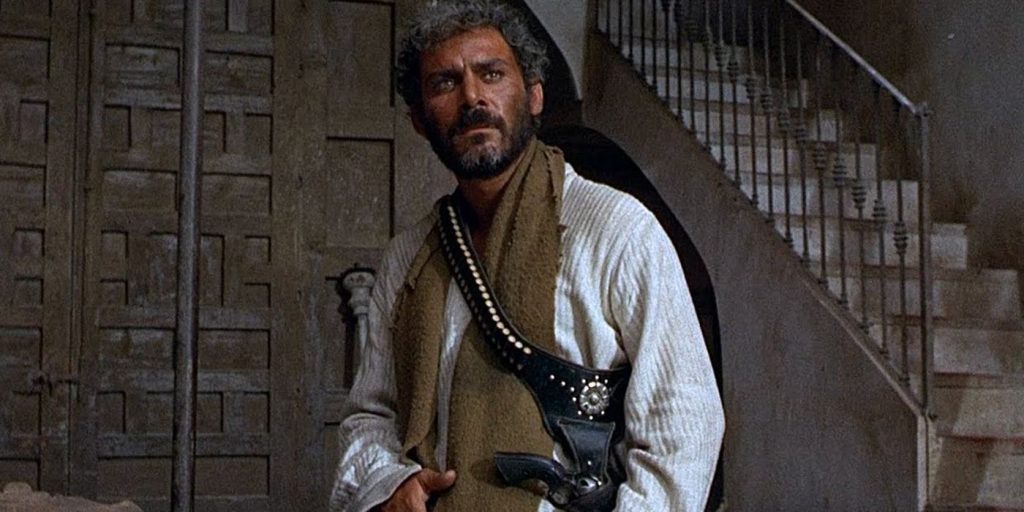 The second film in Sergio Leone's Spaghetti Western "Man With No Name" trilogy dug deeper into character development. Clint Eastwood and Lee Van Cleef are two bounty hunters (a rare good guy role for Van Cleef) who team to hunt a violent outlaw, El Indio.
El Indio is a violent man who isn't hesitant to kill those who cross him, but his motivations are fueled by a drug problem and his broken heart that comes from a long-ago tragedy. El Indio is a complicated and haunted man.
2. "Angel Eyes" Played By Lee Van Cleef – The Good, The Bad And The Ugly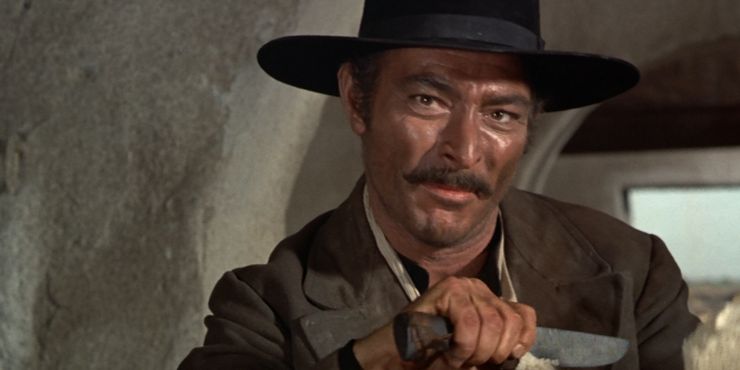 Iconic beyond measure, Sergio Leone's The Good, the Bad and the Ugly is widely considered to be one of the most perfectly directed films ever made and one of the top Westerns. The story of the titular characters searching for buried gold is a classic in every way.
Lee Van Cleef's Angel Eyes is "The Bad." His laser focus on the gold causes him to kill anyone (man, woman, or teenager) who gets in his way. He kills without remorse and sometimes smiles as he does it. Angel Eyes has no allegiances except to his own greed. His moniker is deadly ironic.
1. "Frank" Played By Henry Fonda – Once Upon A Time In The West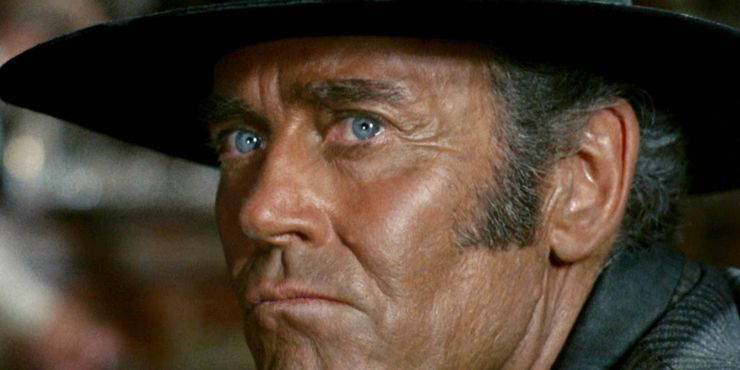 A masterpiece of the Western genre, Once Upon a Time In the West was Leone's operatic ode to the changing and building of The West and the mythos of gunslingers.
Henry Fonda is Frank, the main villain who is paid by a crooked railroad baron to remove the settlers from their lands so the railroad could run through. In his chilling first scene, Frank comes out of the dusty desert with his men, killers all. they slaughter an immigrant farmer and his young daughter. When the young son stands in front of him and one of his men calls him by name, Frank shoots the boy point-blank. A cold and soulless introduction to one of the genre's most dangerous bad guys.
BY ANTHONY FRANCIS