If you like Rockstar Games' Red Dead Redemption and want to see movies that inspired it or share its qualities, then check out these 10 Westerns ASAP.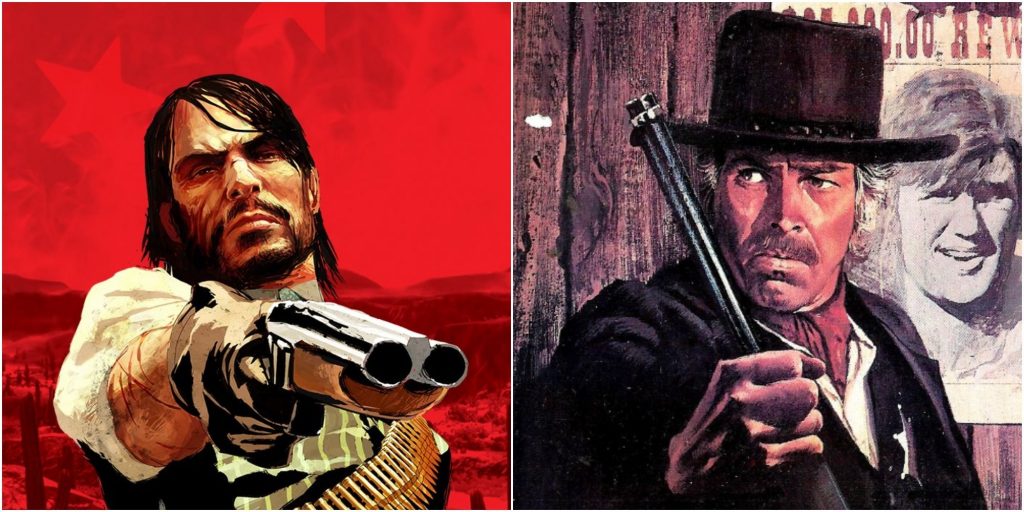 Rockstar Games' hit 2010 open-world adventure game, Red Dead Redemption, was many people's introduction to the distinct qualities of the Western genre, particularly in regards to movies thanks to the games cinematic look and engaging storytelling.
If you love the game and want to know what movies share its best traits then make sure to check out these 10 Westerns from across the genre's contemporary history to see more of what captures the imagination so well in Red Dead Redemption.
10. Duck, You Sucker! [a.k.a. A Fistful of Dynamite or Once Upon a Time… The Revolution] (1971)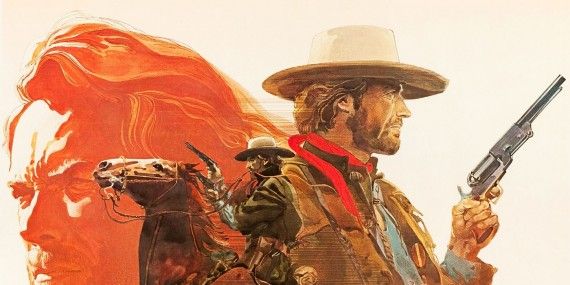 Rod Steiger's sleazy Mexican bandit teams up with James Coburn's traveling Irish demolition expert for a journey of robbery, revolution, and retribution in the final Western of the legendary director Sergio Leone.
As evidenced by its three wildly different titles, it's the most eclectic of Leone's five infamous Spaghetti Westerns and that's perhaps why it remains the most underappreciated of the bunch by quite a wide margin. Counter to the often mysterious and one-dimensional characters that the director is so well-known for, the odd duo at the center of the story are possibly his most complex characters and, coupled with some of the most ambitious shots of Leone's career, it makes for a sprawling epic that's sure to satisfy a Red Dead Redemption fan as it explores the same tumultuous time period of radical change, moral ambiguity, and explosive violence.
9. The Outlaw Josey Wales (1976)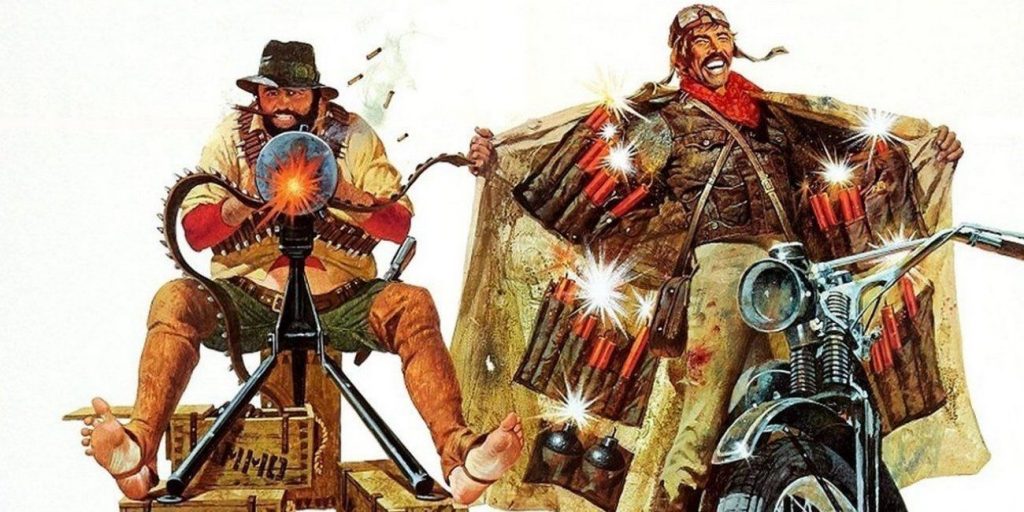 After learning everything that a person could learn about making Westerns from two of the biggest names to ever do it, Leone and the great Don Siegel, Clint Eastwood began to direct his own and steadily redefined the genre into a new era of his own making.
In his second Western as a director, and his first great adventure, Eastwood also stars as the titular Civil War veteran and his ultraviolent ballad quickly became one of the most influential of the genre's overall makeup, with Joesy Wales being an undeniable inspiration behind the gritty persona of antiheroes like Red Dead Redemption's John Marston.
8. The Assassination of Jesse James by the Coward Robert Ford (2007)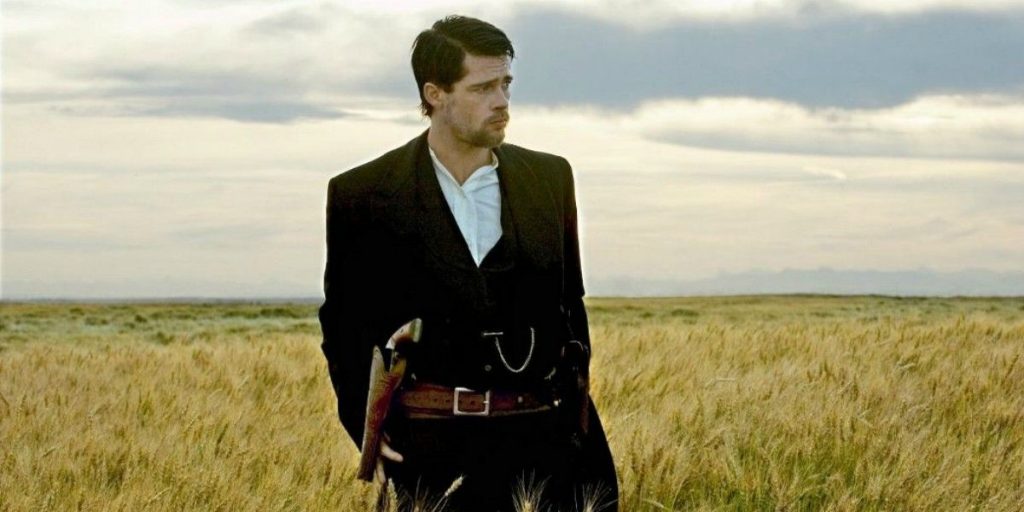 Andrew Dominik's beautifully shot adaptation of Ron Hansen's novel chronicles the twilight of one of the West's most enduring icons with a huge amount of star power as Brad Pitt and Casey Affleck take the lead roles in an impressive cast.
A modern classic of the genre that's a must for fans of Westerns, The Assassination of Jesse James by the Coward Robert Ford will remind a Red Dead Redemption fan of those tranquil and melancholic moments from the game which are so hard to put into words but captured perfectly in the moods of Roger Deakins' cinematography.
7. The Ballad of Buster Scruggs (2018)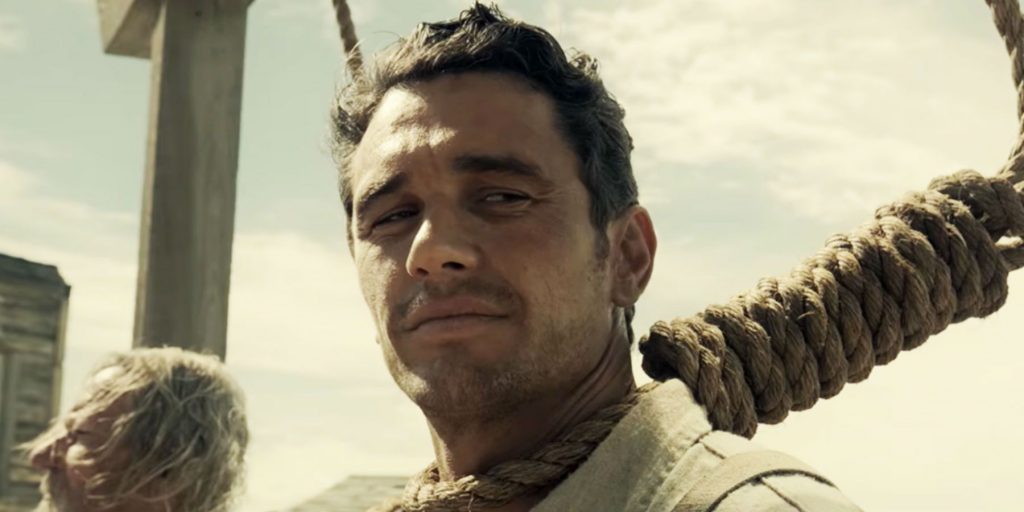 A much quirkier and comedic take on the classic tropes and tales of the Western, but no less visually enrapturing, The Ballad of Buster Scruggs is an anthology of disconnected stories from the Old West.
Both emotionally poignant and hilariously violent depending on the moment, the movie offers the audience the kind of non-stop variety that only a massive open-world game could give in such a short space of time with each segment offering an entirely different kind of story, told in an entirely different kind of way.
6. 3:10 to Yuma (2007)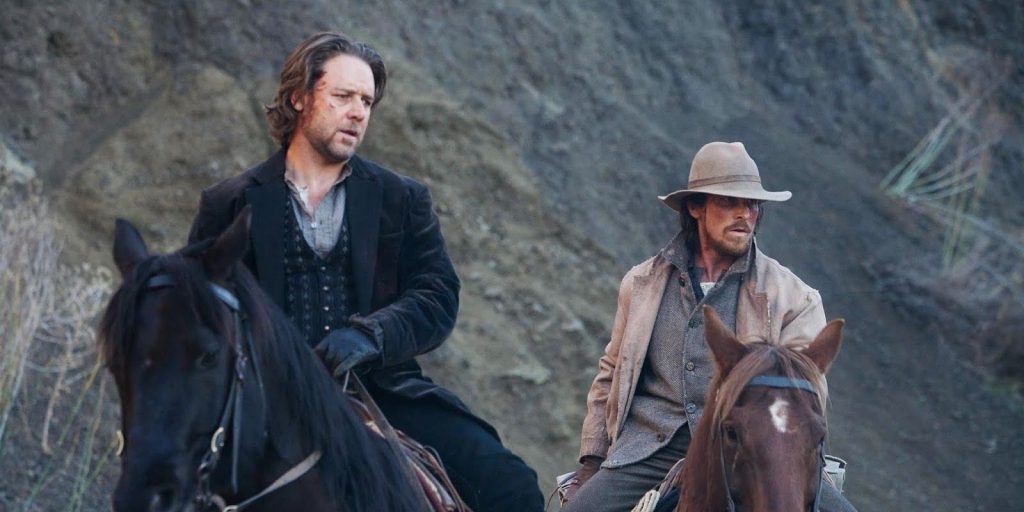 James Mangold's adaptation of Elmore Leonard's short story of the same name, itself already adapted 50 years prior with Golden Age icon Glenn Ford, beats its own path with the forceful performances of lead actors Russell Crowe and Christian Bale, not to mention a terrific bad guy turn from Ben Foster.
Crowe's unrepentant outlaw leader will surely remind a Red Dead Redemption fan of John Marston and the plot's equally unforgiving representation of Western archetypes captures much of what lingers about the game's story.
5. Pat Garrett & Billy the Kid (1973)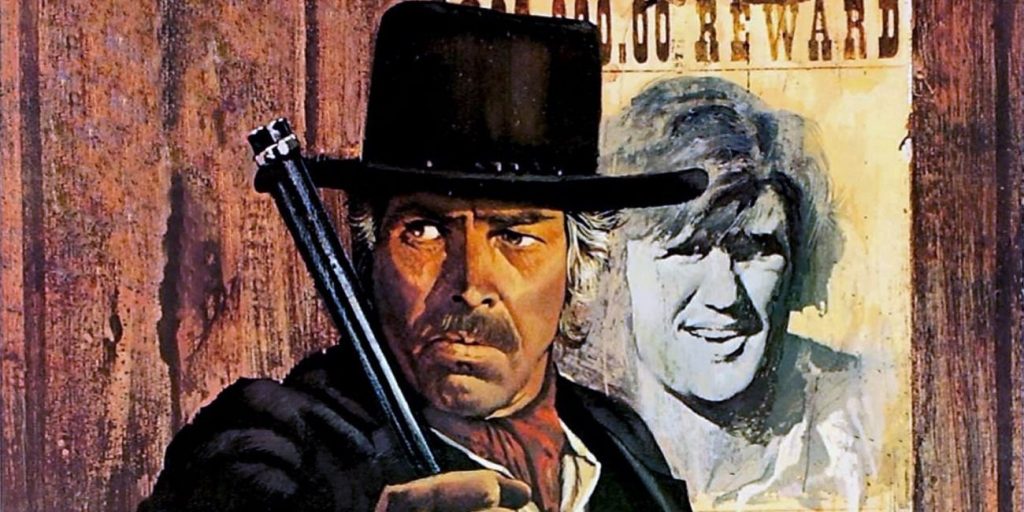 Outside of Leone, Siegel, and Eastwood, there was really only one legendary director of the Western heydey's twilight and that was Sam Peckinpah. Which film sits as his true masterwork remains a debatable subject but Pat Garrett & Billy the Kid is undeniably one of the strongest contenders.
Just as violent as his most well-known movie The Wild Bunch, if not more so, this lyrical take on the death of the Frontier and its most free-spirited avatar is excessively beautiful and exploding with striking moments that can last a lifetime.
4. Tombstone (1993)
The first of two movies on this list about the legend of the lawman Wyatt Earp, Tombstone is a big, boisterous, action-adventure take on Frontier history and the taming of the lawless West in the spirit of Hollywood blockbusters of the time.
Kurt Russell and Val Kilmer lead a huge ensemble as Earp and Doc Holiday, respectively, and, along with some barnstorming villains, they capture the high energy of Red Dead Redemption's bloody fun.
3. Wyatt Earp (1994)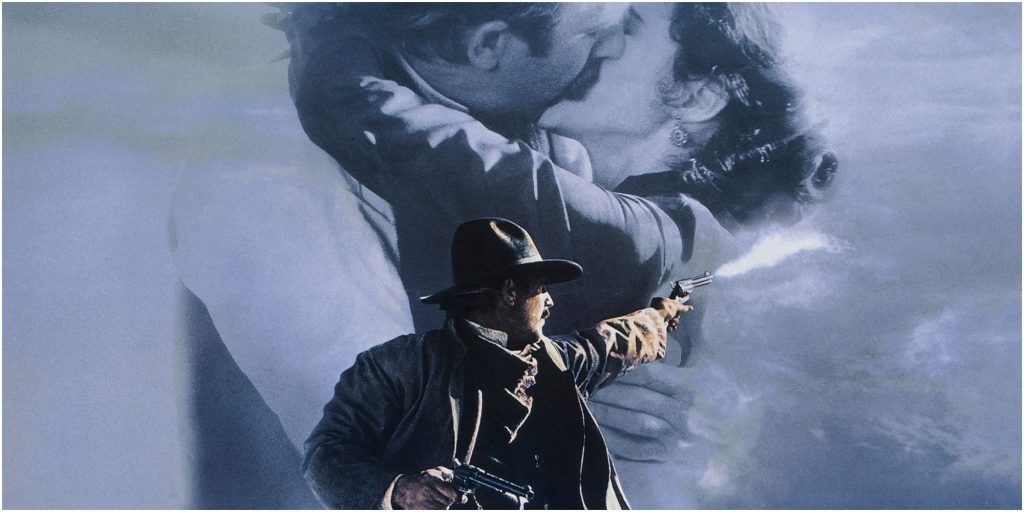 Released just six months after Tombstone, Lawrence Kasdan's extravagant monument to its title character was mostly overshadowed by its predecessor and is still lost in relative obscurity, which is quite a shame.
Kevin Costner's performance as Earp embraces some of the character's bigger flaws and contextualizes them as a product of abhorrently violent and cruel times, but does so by capturing it within the classically romantic framing of cult movie cinematographer Owen Roizman. An underrated Western on all counts and a good choice for those who want more of Red Dead Redemption's blockbusting take on history.
2. Slow West (2015)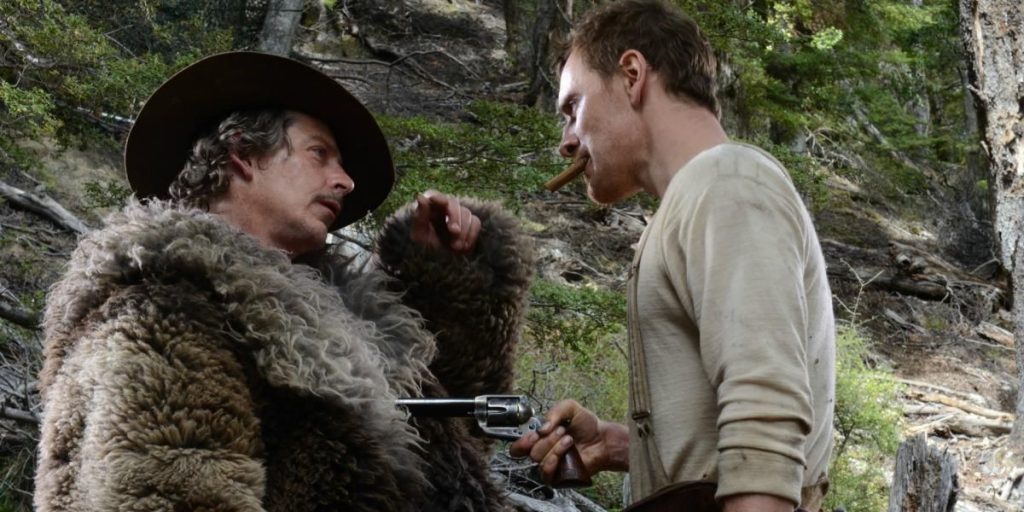 Writer and director John Maclean's feature debut, Slow West, is an unorthodox Western but still conventional enough to adhere to the traditions seen within Red Dead Redemption.
Michael Fassbender plays the rugged bounty hunter who must show Kodi Smit-McPhee's soft newcomer the many ropes of the Wild West but not everything goes to plan on their improbable quest for a lost love and Maclean's strange yarn demonstrates, much like Red Dead Redemption did, that there are still new tricks in the old setups yet.
1. The Good, the Bad and the Ugly (1966)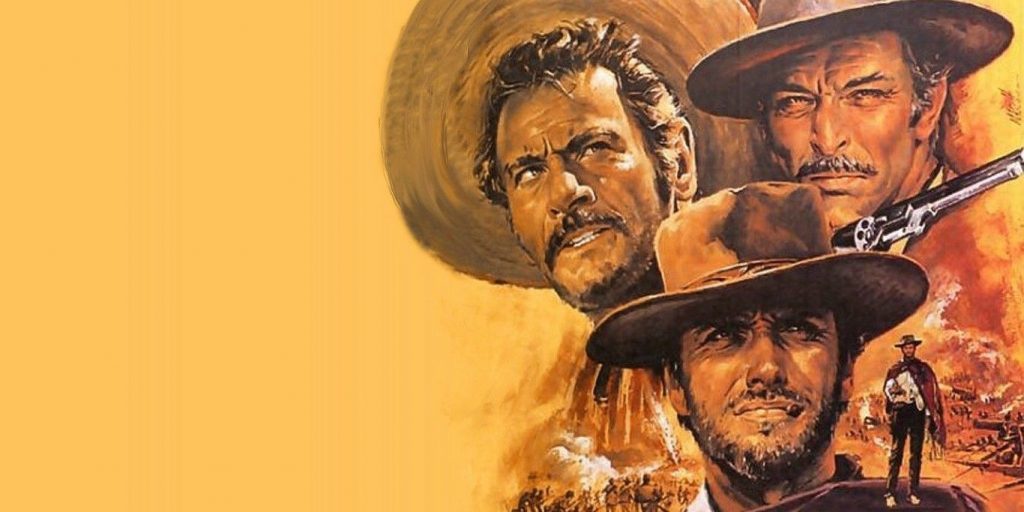 Though arguments can be made for a number of Sergio Leone's Spaghetti Westerns being both the defining movie of both his career and the genre overall, 1966's The Good, the Bad and the Ugly is the most commonly championed and by far the most fun.
With the previous two movies in Leone's so-called 'Dollars Trilogy' having their US releases delayed, all three parts were released in the same year in American theaters and the final part, involving a mad adventure of bandits and Black Hats for a lost treasure chest of gold, cemented star Clint Eastwood as an indelible screen icon with his steely performance as the Man with No Name.
By Mark Birrell