Cowboys are some of the coolest characters in history, and these are the 10 best movie and TV cowboys, according to Ranker.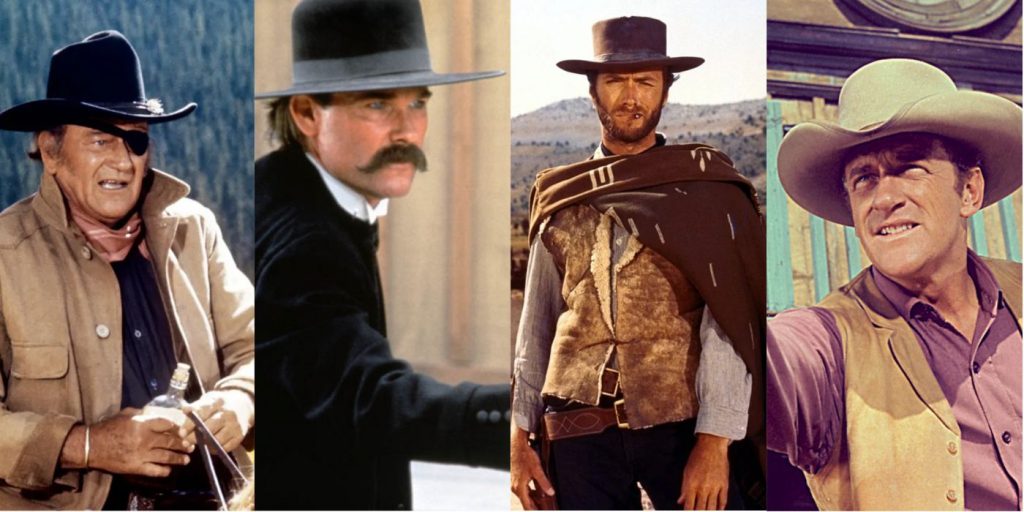 With shows like Westworld and Yellowstone taking the world by storm, the popularity of the western is once again on the rise. Film and TV history is littered with a host of cowboy characters who often exemplified every bit of machismo that audiences craved.
Whether it was real-life heroes like Wyatt Earp from Tombstone, or fictional gunslingers like Rooster Cogburn in True Grit, the cowboy is an undeniably classic character archetype. Even though there are plenty of great cowboys to choose from, users on Ranker took to the site to upvote their all-time favorites. As with any Ranker list, opinions can change, and eventually, another legendary cowboy could take the top spot.
10. Eric "Hoss" Cartwright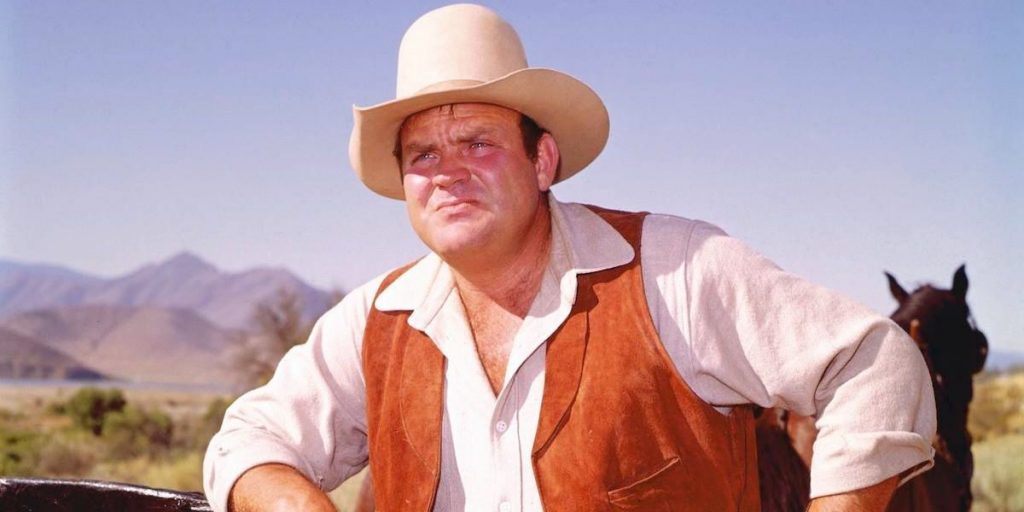 The middle child of Bonanza's famous Cartwright family, Eric was a gentle giant with a heart of gold. The series followed the aforementioned family as they attempted to create a successful cattle empire in the rough-and-tumble days of the Old West in Nevada.
The series set itself apart from other westerns because of its focus on moral issues, and "Hoss" was often at the heart of the conflicts. Unlike the cruel characters that usually surrounded him, Hoss was sweet-natured and, though powerful in his own right, was quite unlike his cowboy contemporaries.
9. Marshal Matt Dillon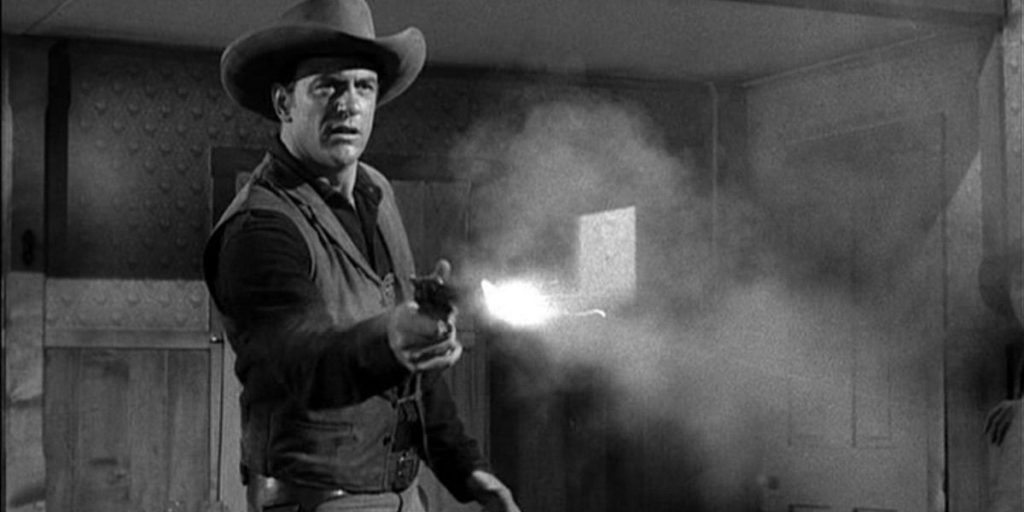 Generally regarded as one of the best western TV shows of all time, the long-running series Gunsmoke put its focus squarely on its main character, Marshal Matt Dillon. Stentorian and clever, Dillon was the only law-and-order in his small Old West town, and he often met cruelty with his own form of compassion.
Dillon is a classic Old West sheriff archetype, and he set the standard for many characters that would follow in his footsteps. For nearly twenty years, the world was glued to their TV sets each week to see the newest adventures of Marshal Dillon, and Gunsmoke rarely failed to please its cowboy-crazed audience.
8. Butch Cassidy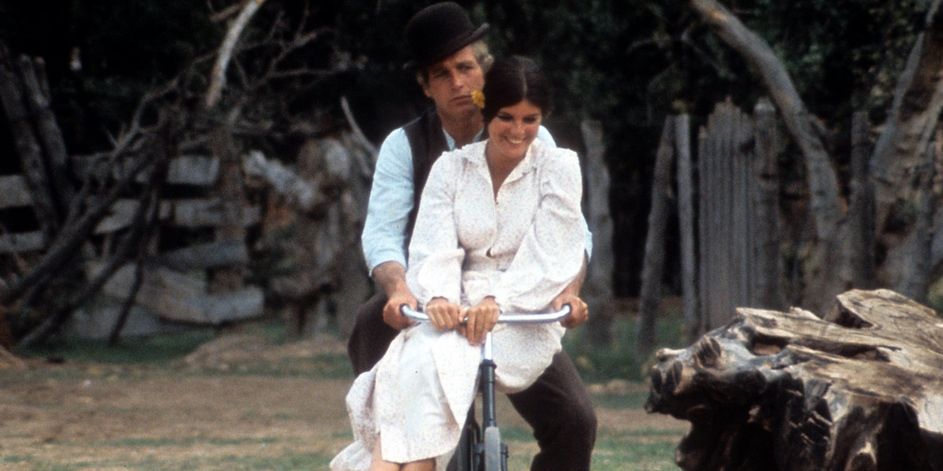 By the late-1960s, the western genre had grown somewhat stale, and a slew of movies came along to give the tired tropes a much-needed shot in the arm. Butch Cassidy and the Sundance Kid played fast and loose with its historical accuracy, but told the story of the two outlaws as they fled to Bolivia after a string of bank robberies.
Butch Cassidy was portrayed by the charismatic Paul Newman, who brought an engulfing charm to the outlaw figure. Cassidy had all of the grit of a typical cowboy, but he also had an affable energy that flowed through the entire film as well. Though hundreds of westerns had come out by that point, Butch Cassidy and the Sundance Kid still managed to blaze its own path.
7. William Munny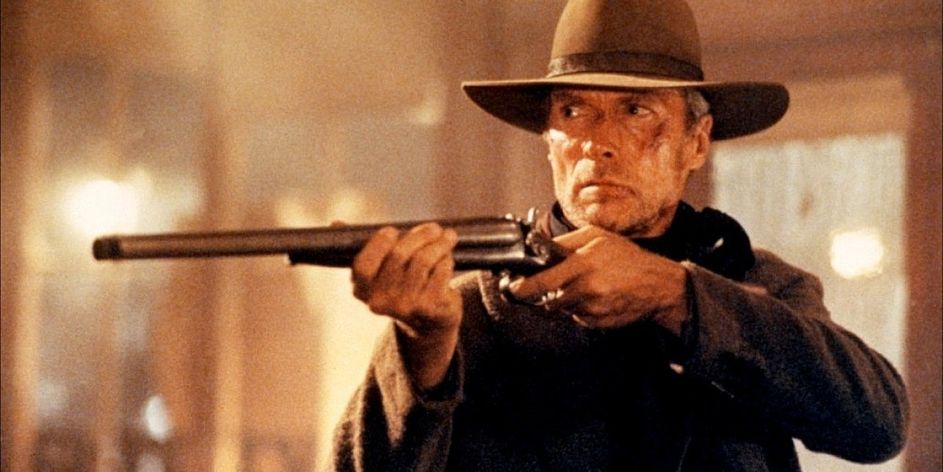 Clint Eastwood had made a career of playing cool characters, and he is inextricably linked to the western in general. However, his role as William Munny in Unforgiven gave him a chance to show that he had grown and changed as a performer. Munny is a retired gunslinger who takes one last job to slay a pair of rogue cowboys.
Munny isn't the typical black-and-white hero of western lore, and the entire film seeks to blow up the idea of classical western heroism. Munny is still a no-nonsense operator, but he doesn't go about his duties with the same unaffected ease that most cowboy gunslingers do. Unforgiven helped to show that the real strength of most westerns is in their amazing characters.
6. Rooster Cogburn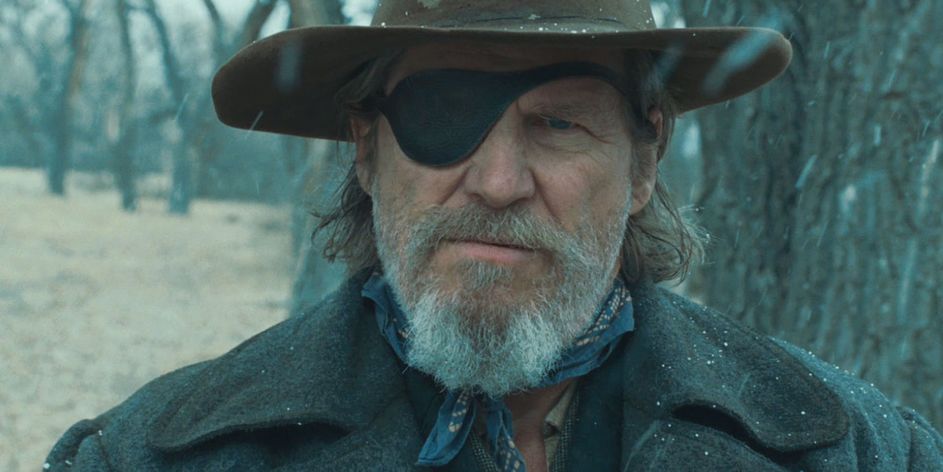 Whether he was played by John Wayne in the original or by Jeff Bridges in the remake, True Grit's Rooster Cogburn is one of the most unique western characters of all time. The movie concerns a young girl who teams up with a washed-up deputy to get revenge against the man who killed her father.
Cogburn isn't the typical steely-eyed hero, and he is actually a more accurate representation of what frontier justice really looked like. Cogburn's penchant for booze makes him an unlikely hero, but True Grit's entire purpose was to show how unlikely people can still make a difference.
5. The Man In Black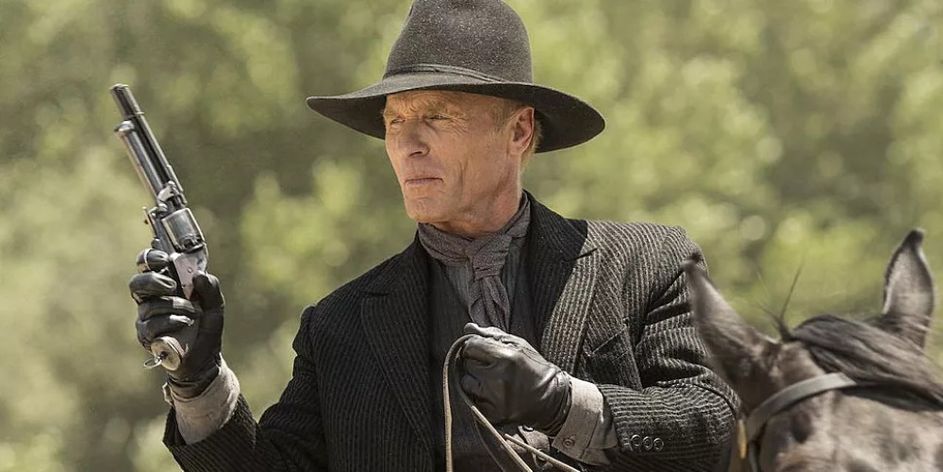 Although Westworld is a sci-fi reinterpretation, it still pays faithful homage to many of the western genre's best tropes. The series concerns a futuristic amusement park that allows its wealthy visitors to experience various recreated worlds, most notably an Old West-themed area.
The Man In Black is a veteran of the park, and his mysterious persona fits right in with conventional western characters. His experiences put him head-and-shoulders above most others, and he checks a lot of the cowboy boxes that viewers have come to expect. One of the show's biggest strengths is that it manages to please fans of westerns and people who may not like the genre in equal measure.
4. Wyatt Earp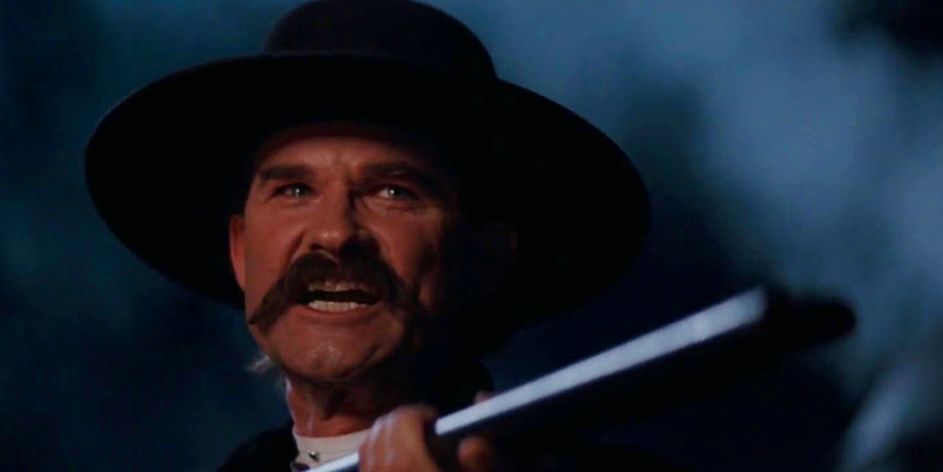 Drawing from historical events with a fair amount of accuracy, Tombstone brought frontier legend Wyatt Earp to life on the big screen. The film follows the Earp brothers as they attempt to escape their old lives by settling into the town of Tombstone. Unfortunately for them, malicious elements draw them back into their life of crimefighting.
Kurt Russell is resplendent as the mustachioed lawman, and his sensitive nature balances nicely with his ruthless enforcement of the law. The film features a fair amount of exciting action sequences, but the real drama plays out between the characters. At the center is Wyatt, who wants nothing more than to leave crimefighting behind and settle into his retirement, but he can't let evil stand.
3. Josey Wales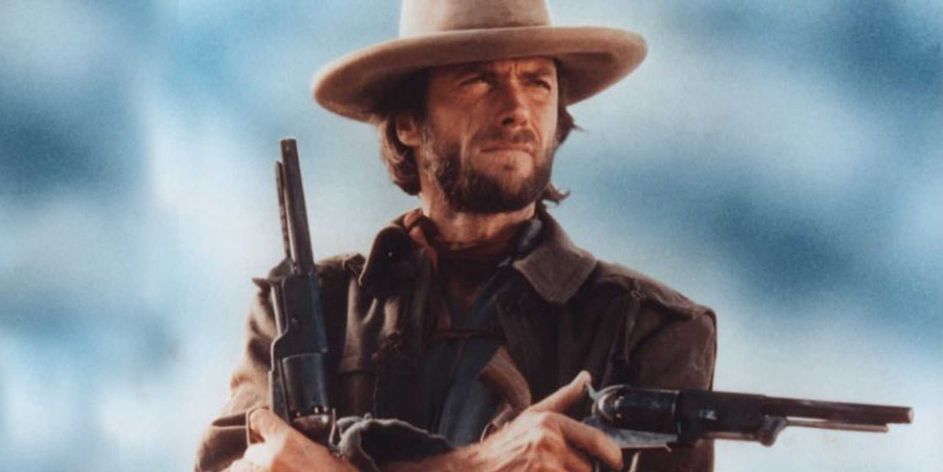 The Outlaw Josey Wales was yet another feather in Clint Eastwood's cap and only served to prove that he was truly the modern master of the genre. Josey Wales is a Missouri farmer driven mad for revenge after his family is killed by the Union army during the Civil War. After the war ends, Josey refuses to surrender and goes on the lam as a wanted outlaw.
Eastwood had already left an indelible mark on film history, but his portrayal of Josey Wales showed he could do things with a fair amount of emotionality. Eastwood was known for his stone faced characters, but Wales is anything but subtle. Like most revisionist westerns, the film didn't deify its character, but instead chose to show him in a dynamic and realistic light.
2. Doc Holliday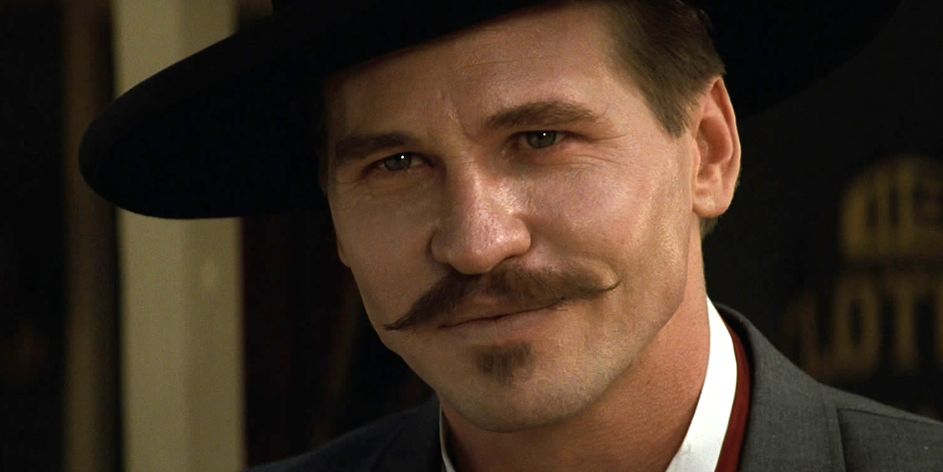 Generally considered one of Val Kilmer's best roles, Doc Holliday was the glue that truly held Tombstone together. Though the focus stayed mostly on the Earps, their faithful companion Doc Holliday was the spice that made the western a unique entry into the genre.
The gentleman card player was extremely loyal to Wyatt and puts his life on the line on multiple occasions. Spitting witticisms between his racking tuberculosis coughs, Holliday is a tragic figure whose downfall plays out over the course of the film. While the character had a historical reputation, Kilmer's performance helped to elevate Holiday into legendary status as an iconic figure of the Old West.
1. Man With No Name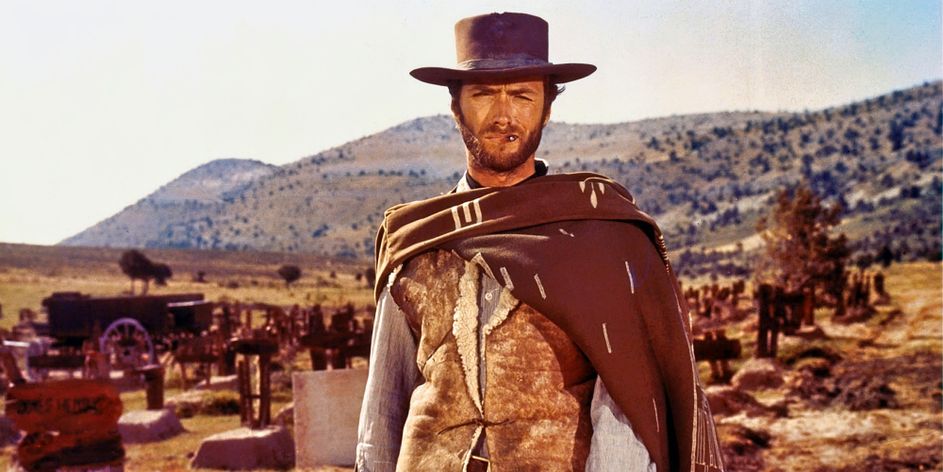 The spaghetti western Dollars trilogy helped to make Clint Eastwood a household name and reignited interest in the tired old genre with its unique sensibility. Known for its flashy camera work and over-the-top score, the adventures of the Man With No Name was unlike anything moviegoers had seen up to that point.
Eastwood's Man With No Name isn't the most interesting character of all time, but his rugged stoicism is the perfect foil of the movies' other ridiculous characters. Much in the same way that John Wayne had set the previous western standard, Eastwood's character was mimicked into infinity through a slew of films that attempted to recreate the magic of the trilogy.
By Dalton Norman